Ankmax UC312A USB-C to USB 3.1 Conversion Adapter
Alloy usb type c 3.1 OTG function compatible [Transfer speed up to 10 Gbps] iPad Pro / MacBook Pro / MacBook Air / Surface / Sony Xperia / Samsung Galaxy and others compatible.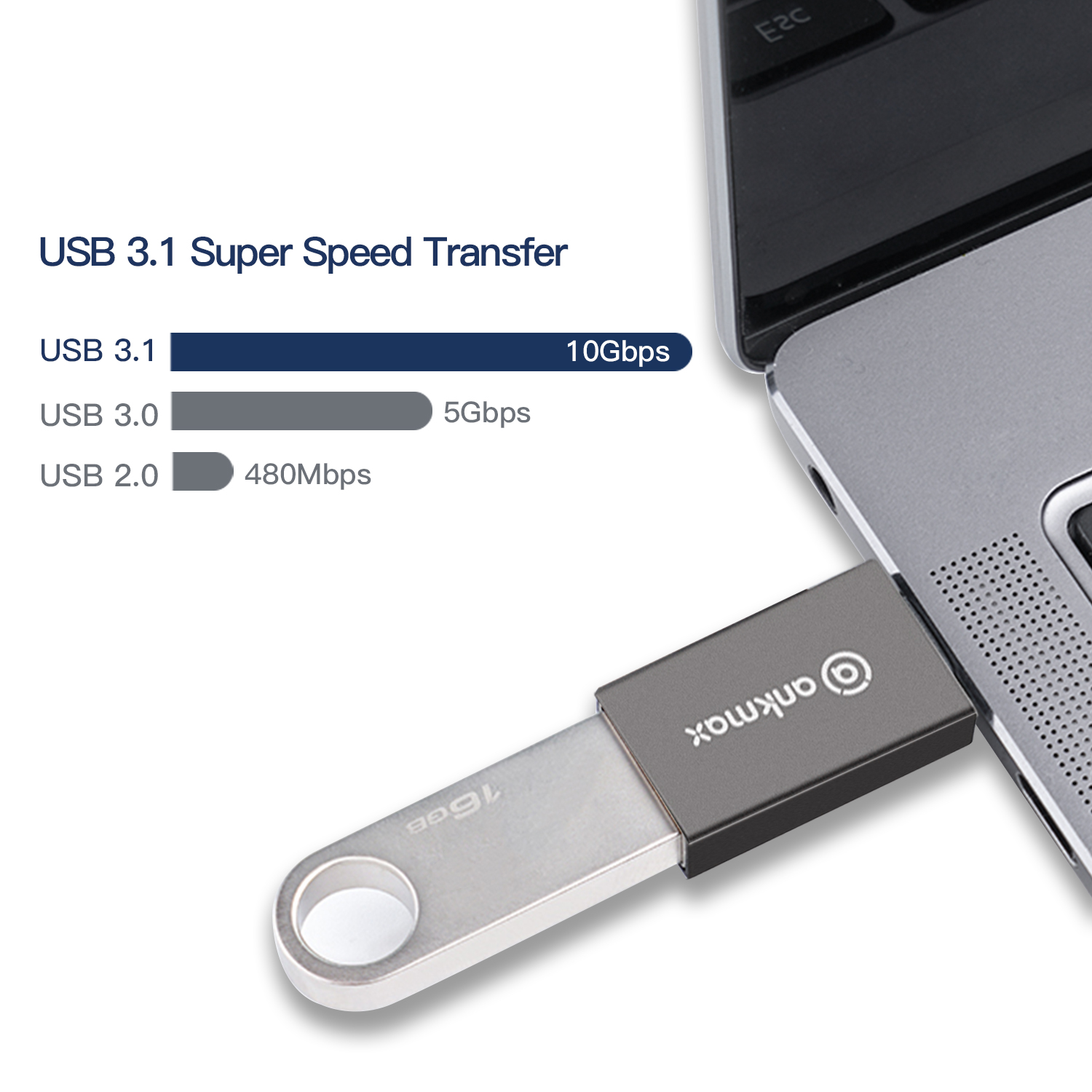 [USB 3.1 Gen2 10Gbps]
The ultra-high-speed data transmission speed supported by the latest technology reaches 10Gb / s, which is 2 times faster than USB3.0 and 20 times faster than USB2.0. Extensive compatibility is guaranteed and compatible with all USB 3.0 and USB 2.0 devices.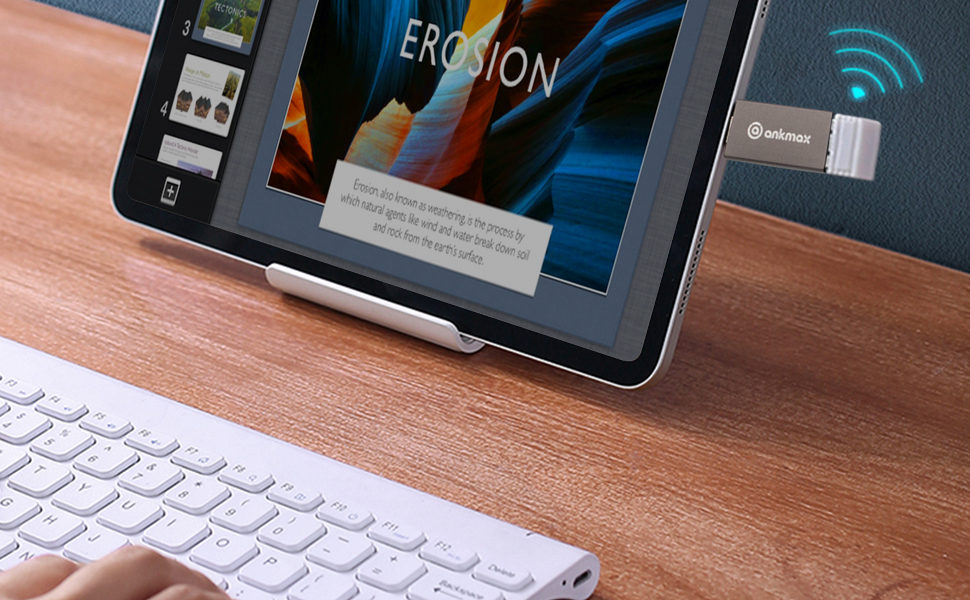 [Combining Elegance and Functionality]
Design is the core of Ankmax. This small adapter is a combination of complexity and functionality. The adapter has a simple metal design and polished non-slip.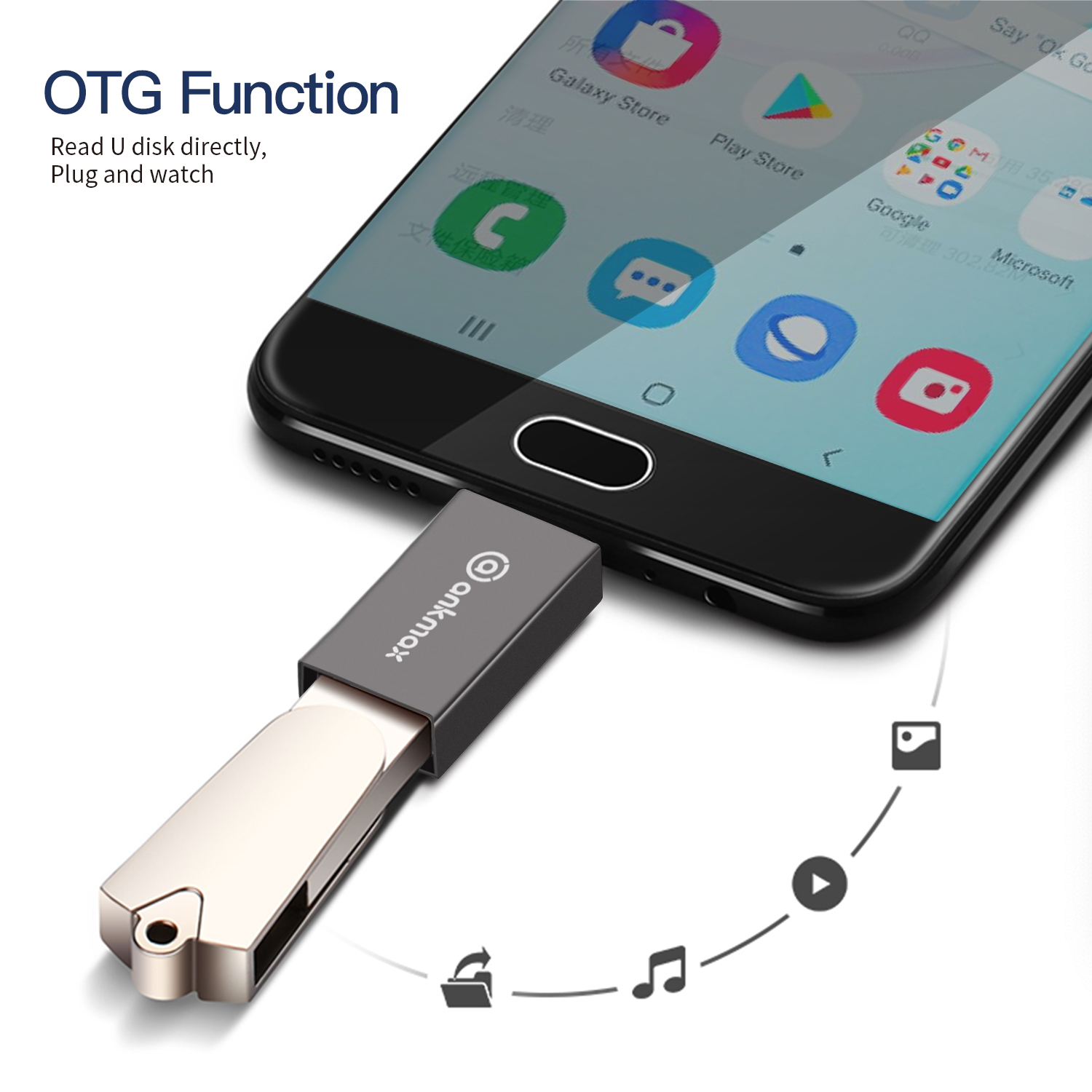 [Support OTG Function]
USB devices (such as external HDD, USB storage, mouse, keyboard, game controls, and card reader) can be connected to a smartphone or tablet via this USB TYPE C conversion adapter. Make the most of your USB peripherals.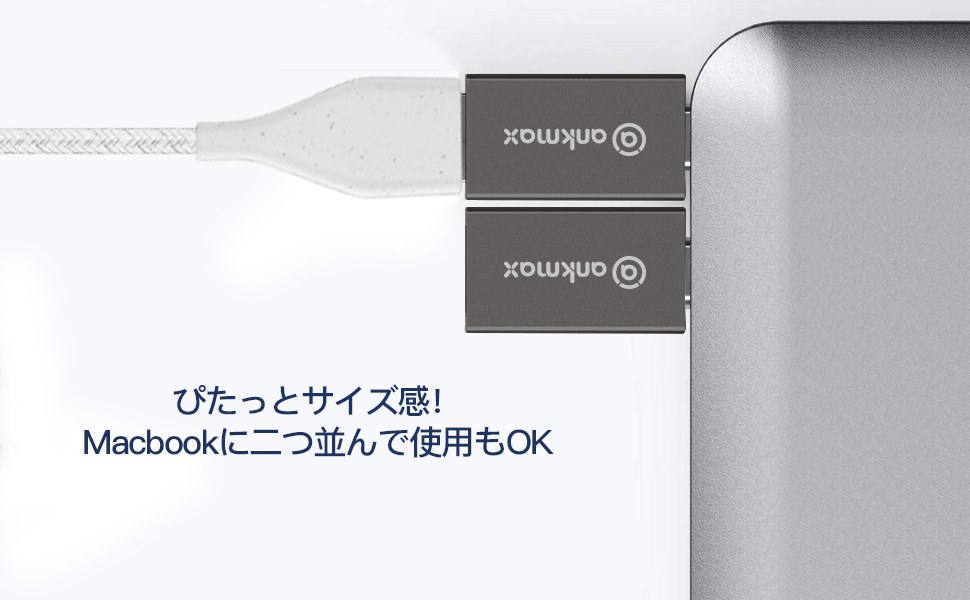 [Durable and Thoughtful]
Just plug in to work. The high-quality aluminum alloy body provides unmatched durability. The adapter connects a USB cable, flash drive, mouse, keyboard, or other USB peripherals to a laptop or smartphone with a USB-C port. The adapter can transfer data from the highest USB 3.1 level from 480Mbps to 10Gbps.
[Shielded From Conflict between Wifi 2.4Ghz and USB 3.1]
The internal engineering design solves the problem of the interference between USB 3.1and Wifi 2.4GHz signal. Some USB 3.1 devices stop working because of the interference, which won't happen on this adapter.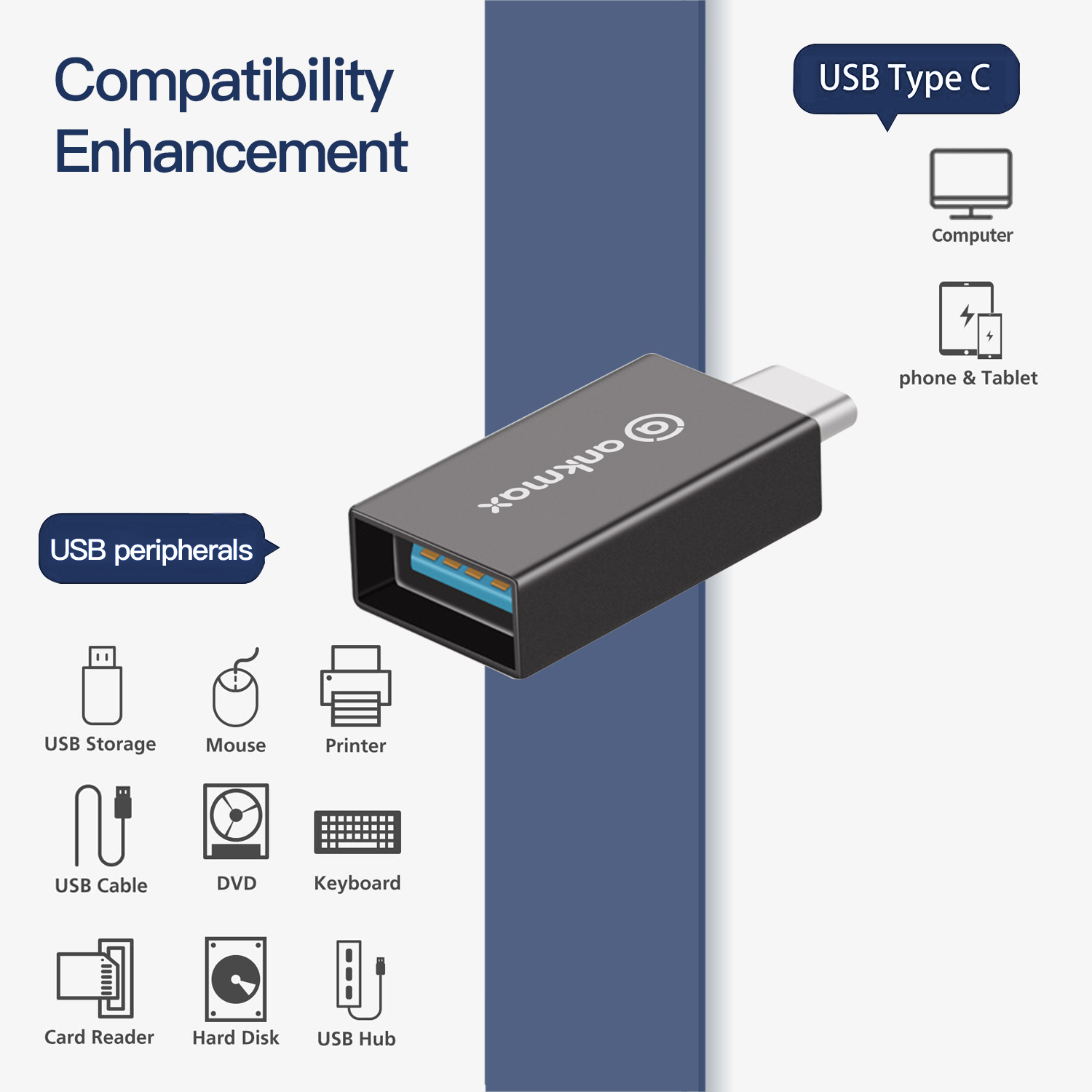 [Broad Compatibility]
MacBook Pro / MacBook Air / Xperia / Samsung Galaxy / Zenfone / HUAWEI / ChromeBook Pixel / Nexus 5X / OnePlus 2 / Nintendo Switch / Thunderbolt / iPad Pro and other USB-C devices with USB Type-C terminal devices are compatible.
[High Quality Aluminum Alloy Shell]
Regardless of the orientation, you can insert the TYPE C terminal without distinguishing the front and back. Seamless gold-plated terminals provide the highest conductivity and low loss data transmission.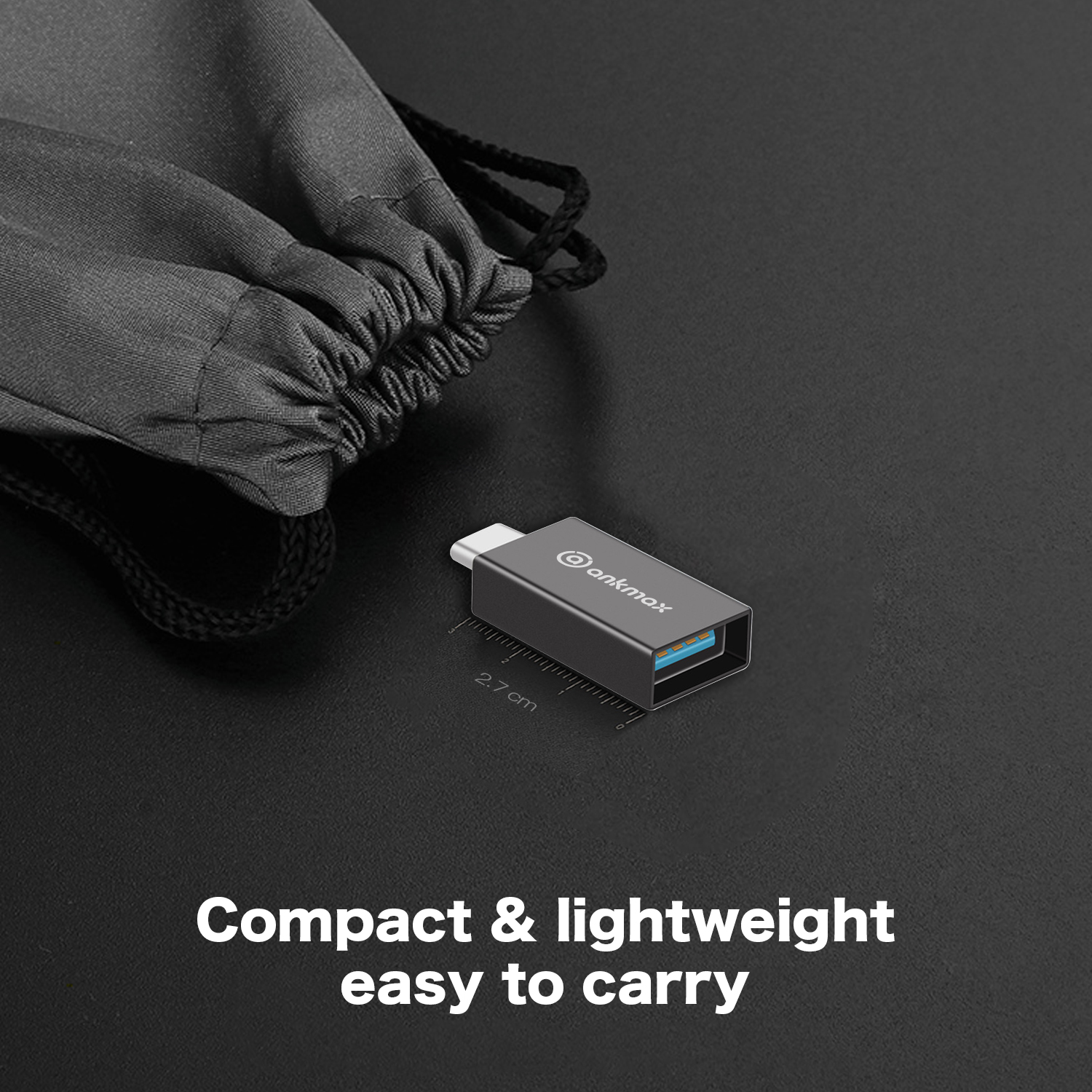 [MINI USB-C Adapter]
The mini USB C adapter is lightweight and portable, so you can carry it with you. Keep it in your bag, pocket or wallet anytime, anywhere.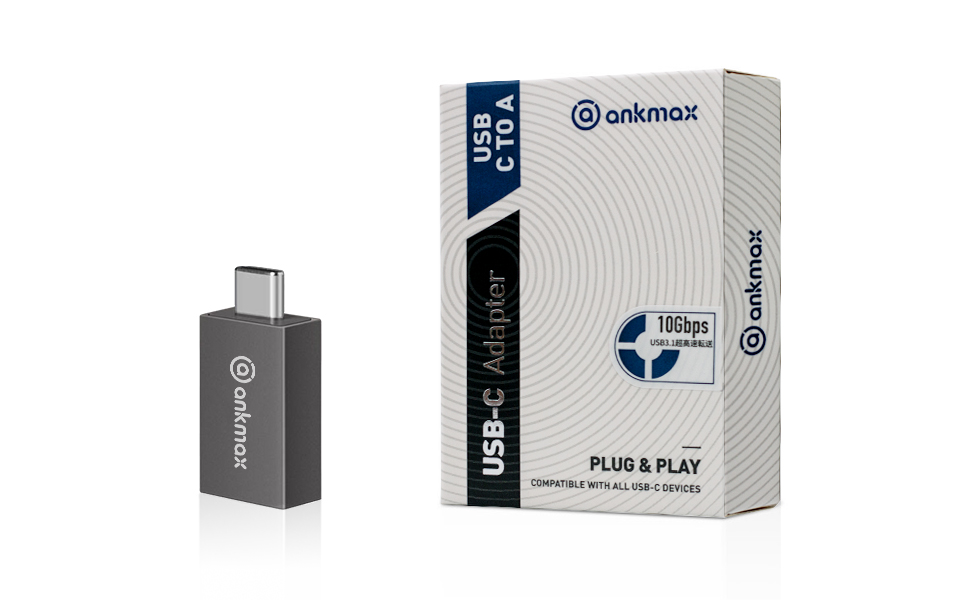 [Lifetime Warranty]
The high-quality aluminum alloy body provides unmatched durability. After purchase, you only need to go to the Ankmax official website Product Registration page to register, this product can have ANKMAX unconditional lifetime warranty, so you can use it for many years after purchase. If you have any questions or concerns, please contact us at support@ankmax.com.