Apple's new M1 Pro/Max MacBook Pro features HDMI 2.0 and not HDMI 2.1
Apple released a brand new MacBook Pro. The new model is equipped with the new M1 Pro and M1 Max chips, which are the first professional chips designed for Mac.
MacBook Pro is available in 14-inch and 16-inch specifications. It provides breakthrough data processing, graphics, and machine learning performance regardless of battery or external power supply. At the same time, it has an amazing battery life, allowing laptops to achieve previously unavailable Imagined workflow.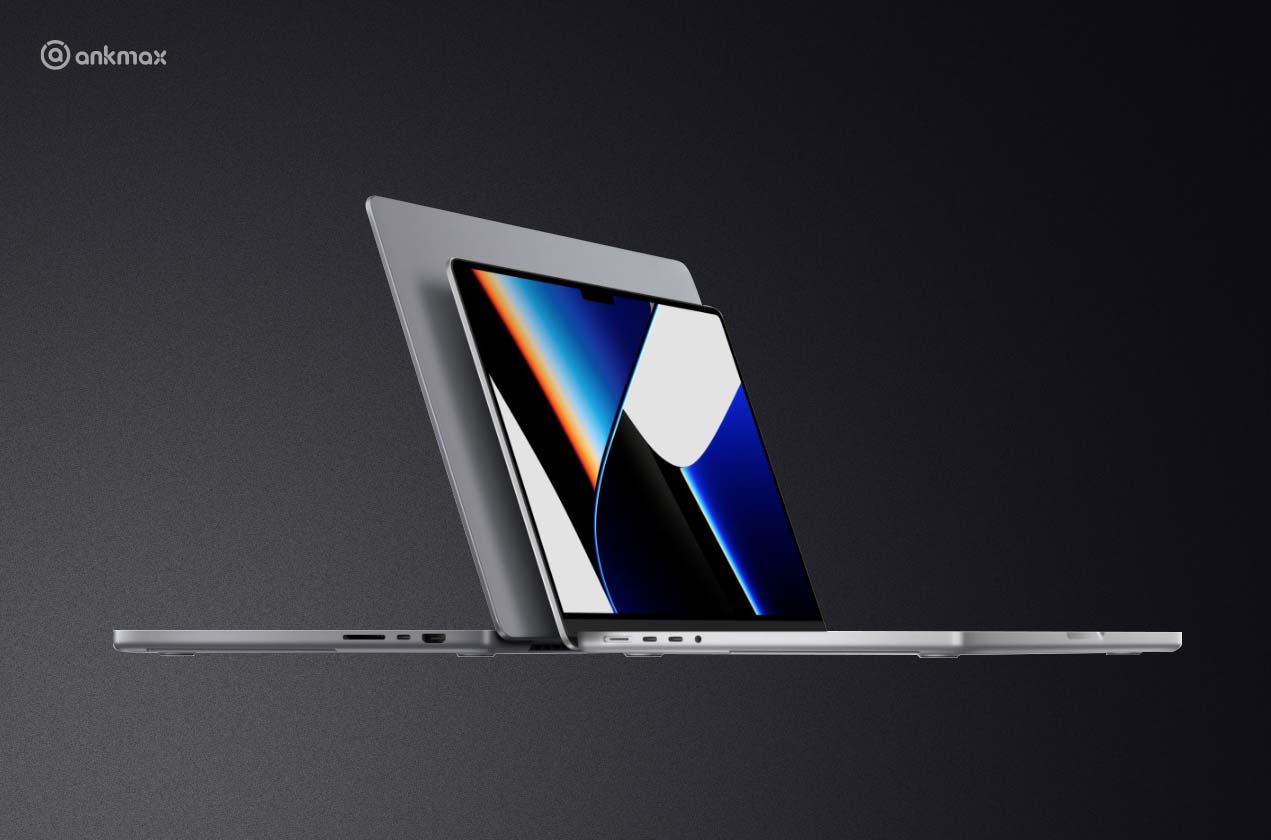 ​

Both M1 Pro and M1 Max models are equipped with 3 Thunderbolt 4 ports for connecting high-speed external devices; 1 SDXC card slot for quick access to media content; 1 HDMI port for convenient connection to monitors and TVs; And a performance-enhanced headphone jack that supports high-impedance headphones.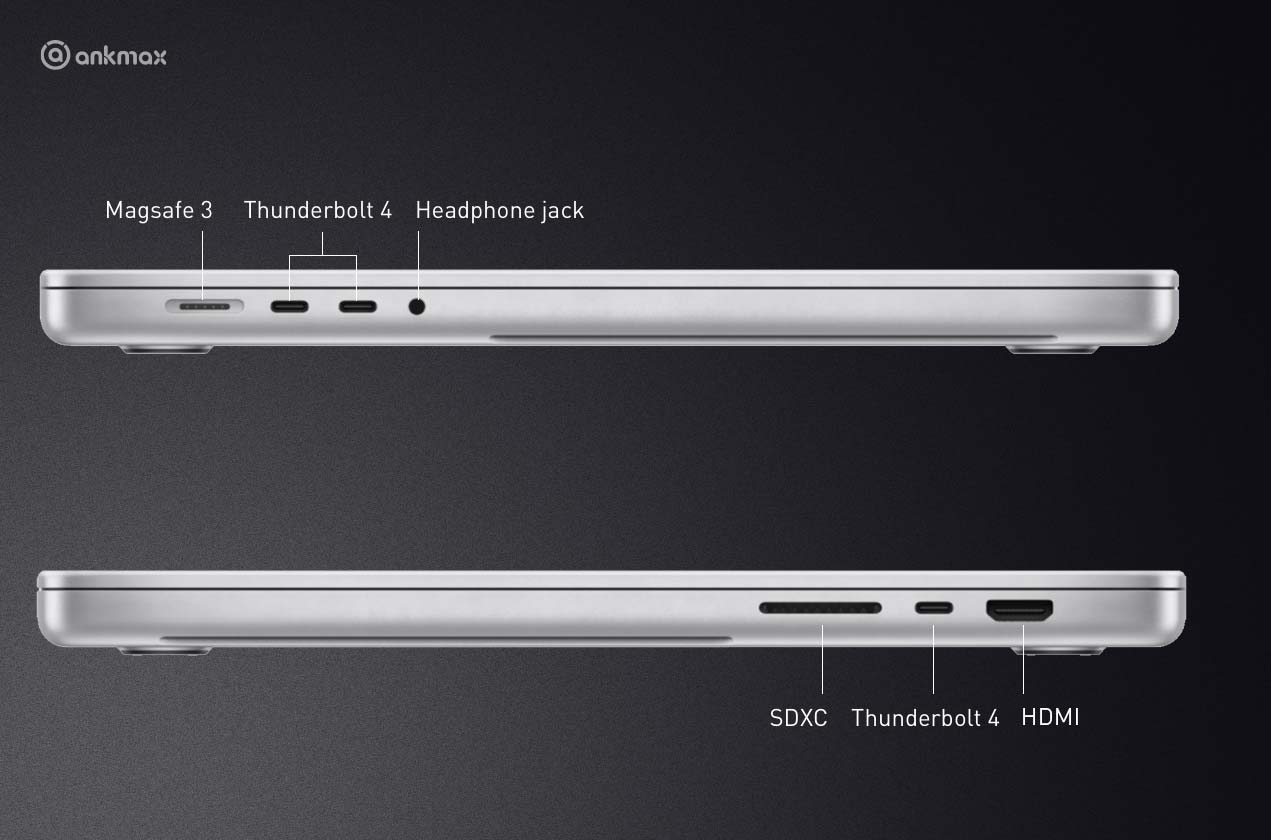 ​
Instead of adopting the more recent HDMI 2.1 port, Apple's M1 Max and M1 Pro-powered MacBook Pro feature an HDMI 2.0 port and not HDMI 2.1.
The lack of HDMI 2.1 is a strange omission from what is otherwise a pretty solid yet pricey laptop offering, especially considering the latest Apple TV 4K (2021) that was released earlier this year features an HDMI 2.1 port.
What is the difference between HDMI 2.1 and HDMI 2.0? 
​
The Max. bandwidth capacity of HDMI 2.0 is 18Gbps, but the clock frequency of HDMI 2.1 is 48Gbps. The increase in bandwidth allows HDMI 2.1 to transmit more information. In short, this means higher resolution video and higher frame rates.
This also means that the port supports a 4K display with a resolution of up to 60Hz. HDMI 2.1, on the other hand, would have allowed the powerful laptop to run a 4K screen at a 120Hz refresh rate. HDMI 2.1 is becoming increasingly popular in the high-end television space because it's required to play Xbox Series X and PlayStation 5 select titles in 4K at 120Hz refresh rate.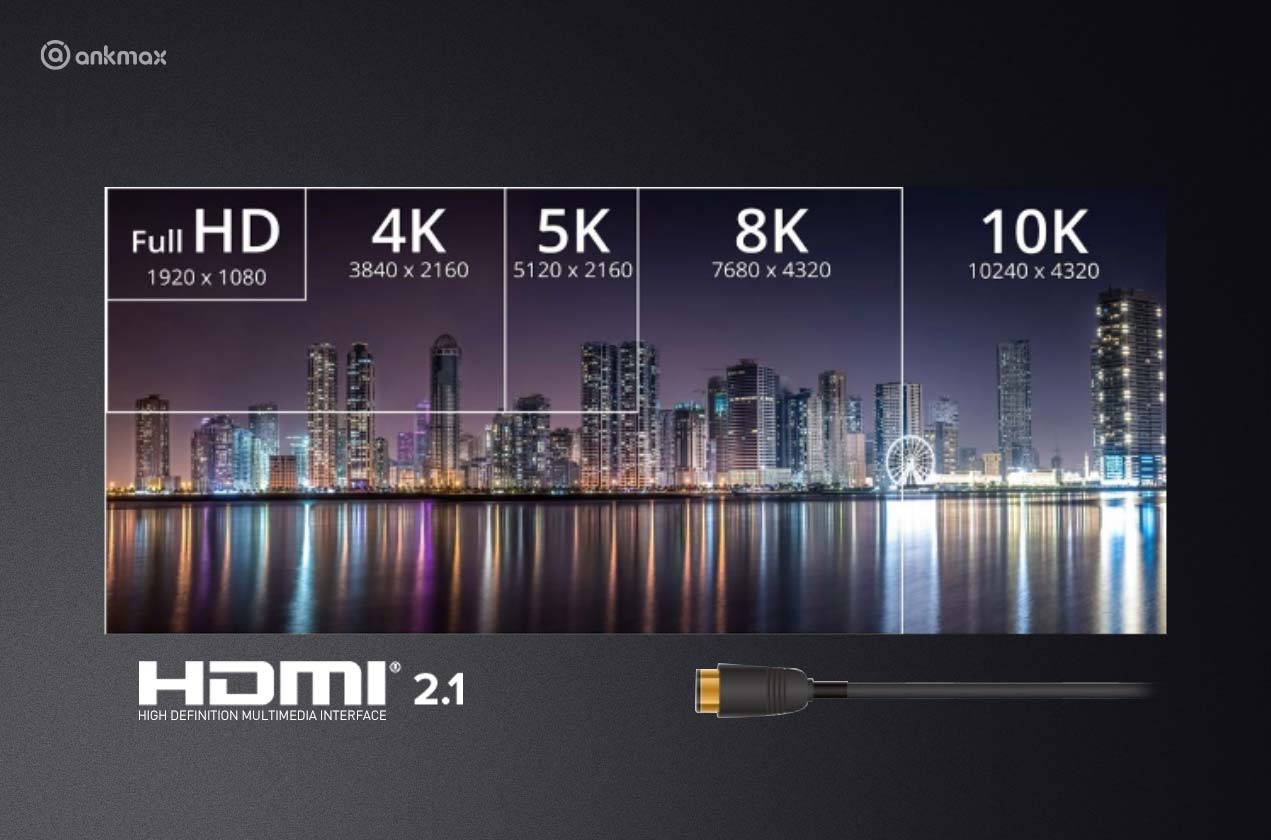 ​

The MacBook Pro equipped with the M1 Pro chip can connect up to two Pro Display XDRs with a resolution of up to 6K@60Hz at the same time, and the MacBook Pro equipped with the M1 Max chip can connect up to three Pro Display XDRs and one 4K TV at the same time. MacBook Pro also supports Wi-Fi 6 and Bluetooth 5.0 to provide wireless connection performance.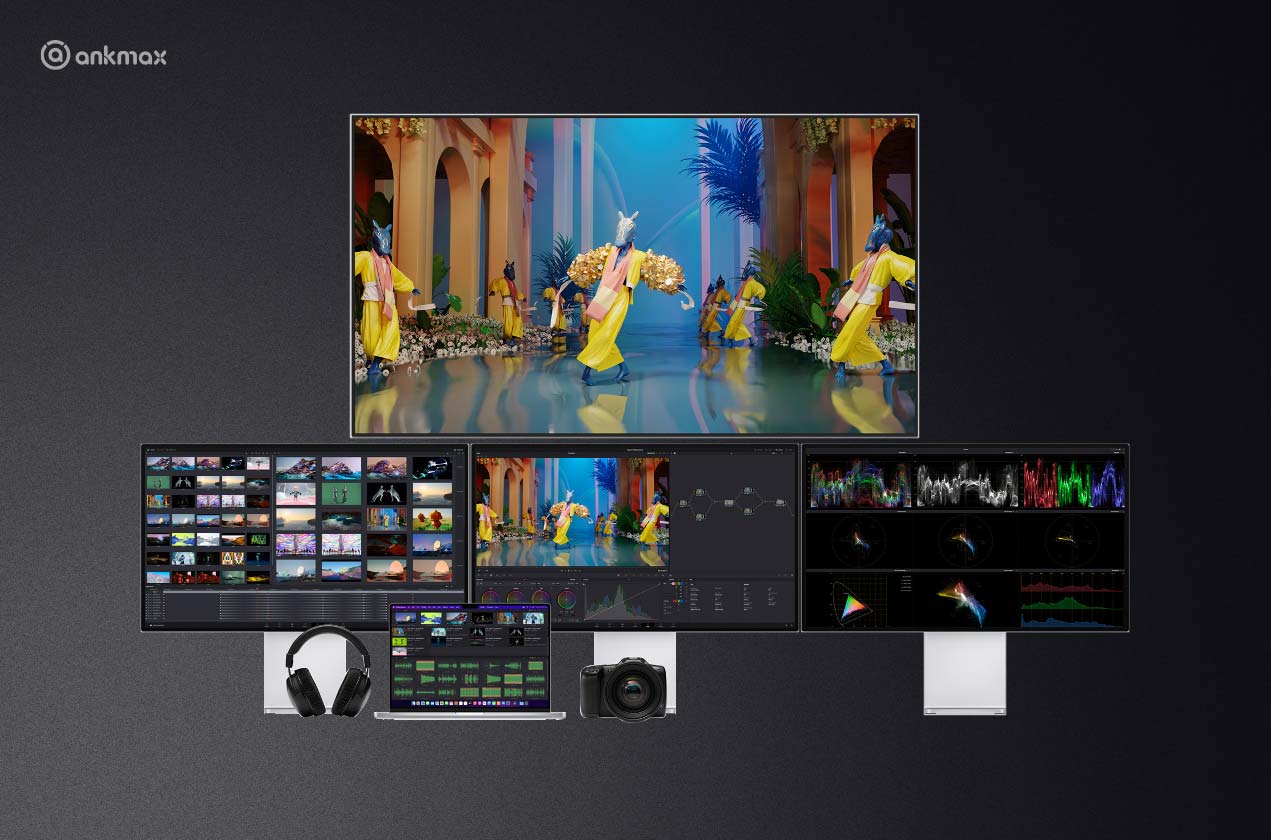 ​
MagSafe returns to the MacBook Pro through the MagSafe 3 port. MagSafe 3 can be easily and quickly connected to the charging cable while providing protection for the MacBook Pro. In addition, the fast charging function was also used for the Mac for the first time, and it only takes 30 minutes to charge up to 50% of the power.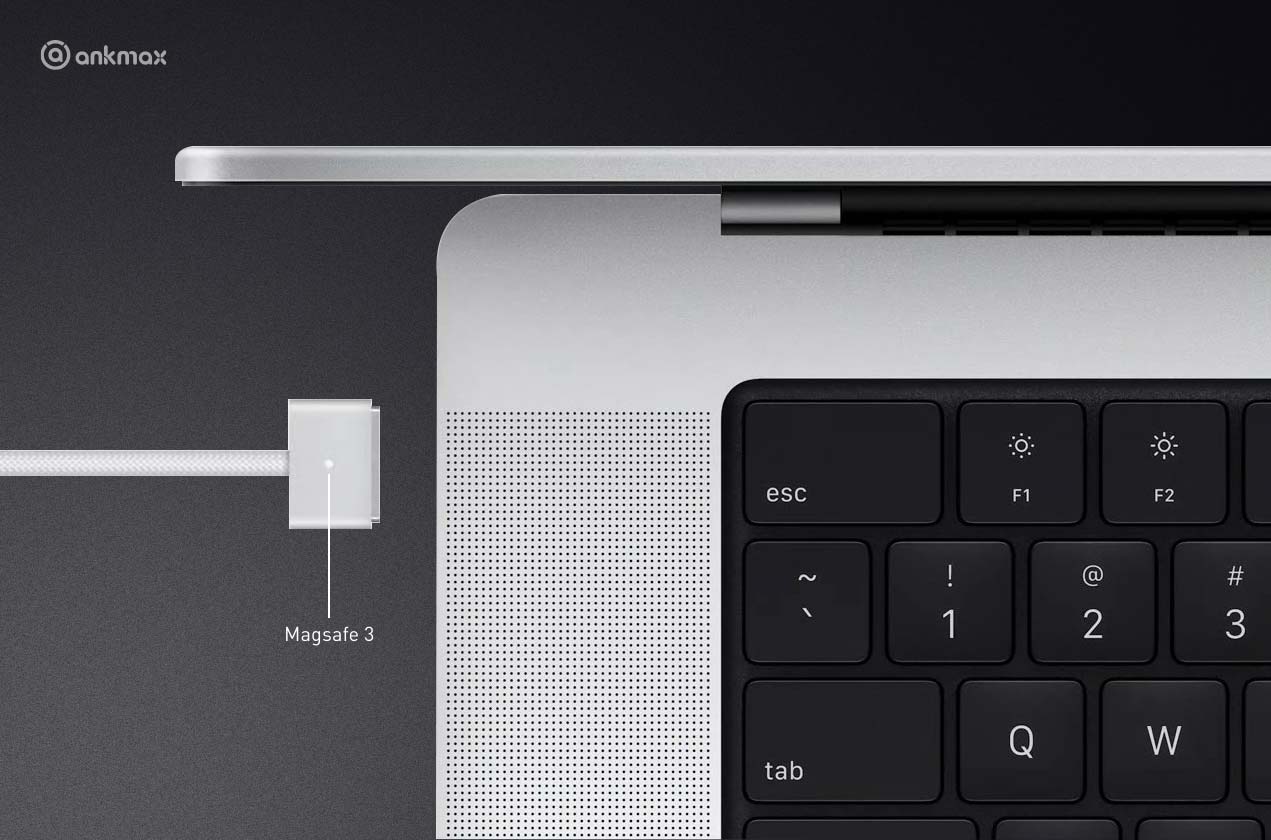 ​
MacBook Pro also supports Wi-Fi 6 and Bluetooth 5.0 to provide wireless connection performance. But at the same time, there is a regret that there is no two-in-one power adapter solution that provides a network interface like the IMac that released the M1. Of course, this can also be better satisfied by the current market USB C to Ethernet Adpater, such as Ankmax USB C TO 2.5G Ethernet adpter UC312G2, which can provide high-speed transmission of 2500Mbps. It is 2.5 times faster than the USB C TO Gigabit Ethernet adpater provided by Apple, and Amazon's price is even more favorable.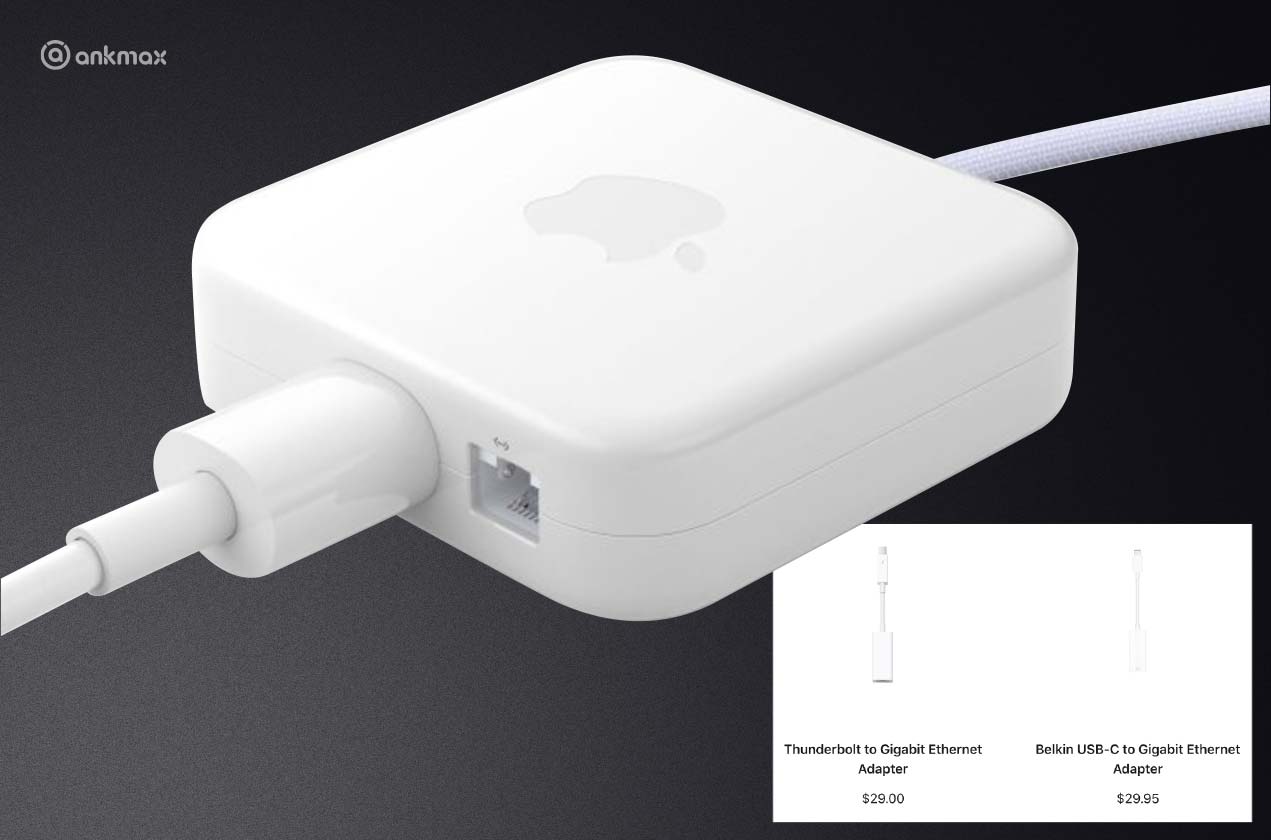 ​
The new MacBook Pro is also equipped with an amazing Liquid Retina XDR display, a rich port offering advanced connectivity, a 1080p FaceTime HD camera, and the leading audio system on a laptop. With macOS Monterey, which is designed to give full play to the powerful performance of the M1 Pro and M1 Max chips, MacBook Pro will bring an unparalleled user experience.
MacBook Pro refreshes the limits of laptop capabilities and is designed for developers, photographers, film and television workers, 3D designers, scientists, music producers, and all users who want to use the best laptops in the world.
Related Articles:
Apple released the most powerful 14-inch and 16-inch MacBook Pro