M2 MacBook Air 2022 vs M2 MacBook Pro 2022: Which Laptop Should You Buy?
During the WWDC 2022 event, Apple launched a new 13.6-inch MacBook Air with a new M2 chip and a fanless design and a new 13-inch MacBook Pro 2022 with a new M2 chip.
Both new MacBooks are powered by an M2 chip, but there are some key differences.
The new MacBook Air 2022 has a lot going for it, including the powerful new M2 chip, a sleeker and more colorful design, brighter and bigger display and upgraded webcam. But Apple is keeping the entry-level MacBook Pro 2022 13-inch around for a reason, and it packs the same chip while offering some notable advantages over the Air.
Both the new MacBook Air and new MacBook Pro could be good enough to land on our best laptop list. But which is right for you? Here's how the new Air and Pro stack up. 
MacBook Air 2022 vs MacBook Pro 2022: Design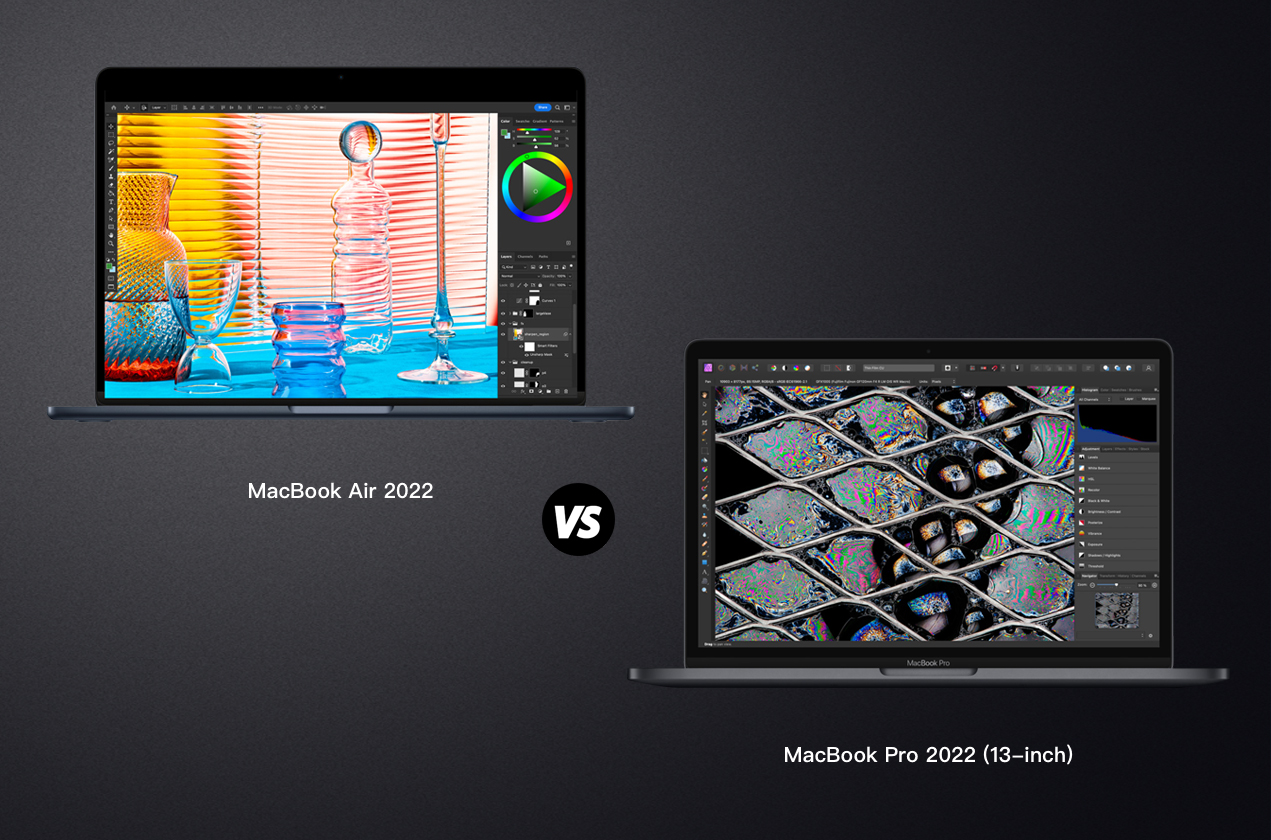 The MacBook Air 2022 wins on portability vs the MacBook Pro 2022, and that's because Apple managed to deliver a laptop that's 20% smaller in volume than the previous Air while delivering a solid aluminum design.
The Air measures 11.97 x 8.46 x 0.44 inches and weighs 2.7 pounds, compared to 11.97 x 8.36 x 0.6 inches and 3 pounds for the MacBook Pro. So the Air is thinner and lighter while offering a larger display with narrower bezels. 
Plus, the MacBook Air gives you more color options with Midnight, Starlight, Silver and Space Gray. With the chunkier Pro you're limited to Silver and Space Gray. 
The MacBook Pro is the only one of these two systems to offer a Touch Bar, but I'd rather have the dedicated function row on the Air.
MacBook Air 2022 vs MacBook Pro 2022: Specifications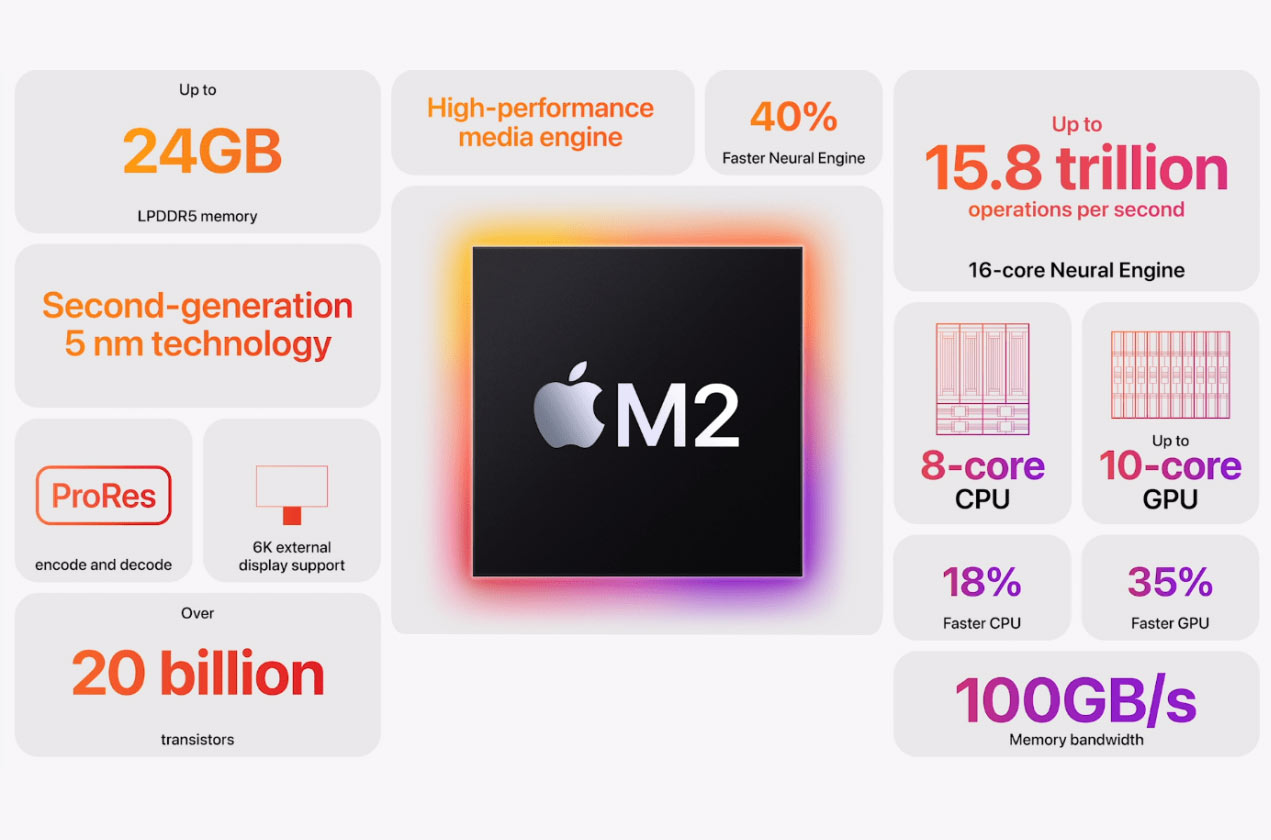 This time, the M2 is still a 5nm process, the CPU is still up to 8 cores, the CPU is 18% faster, the GPU is 35% faster, the performance of the neural network engine is improved by 40%, and the memory bandwidth is increased by 50%.
This is where the MacBook Pro 2022 pulls ahead. While both the new Air and Pro come with Apple's new M2 chip for faster performance, the Pro offers a 10-core GPU as standard. To get that on the Air you have to pay extra.
In addition, the MacBook Pro offers active cooling while the Air has a fanless design. This difference enables the Pro to reach higher levels of performance, such as faster video edits for larger projects. 
The new MacBook Air and MacBook Pro both share one flaw, unfortunately. Both systems are capable of supporting only one external display. So you can connect to multiple monitors at once. 
MacBook Air 2022 vs MacBook Pro 2022: Ports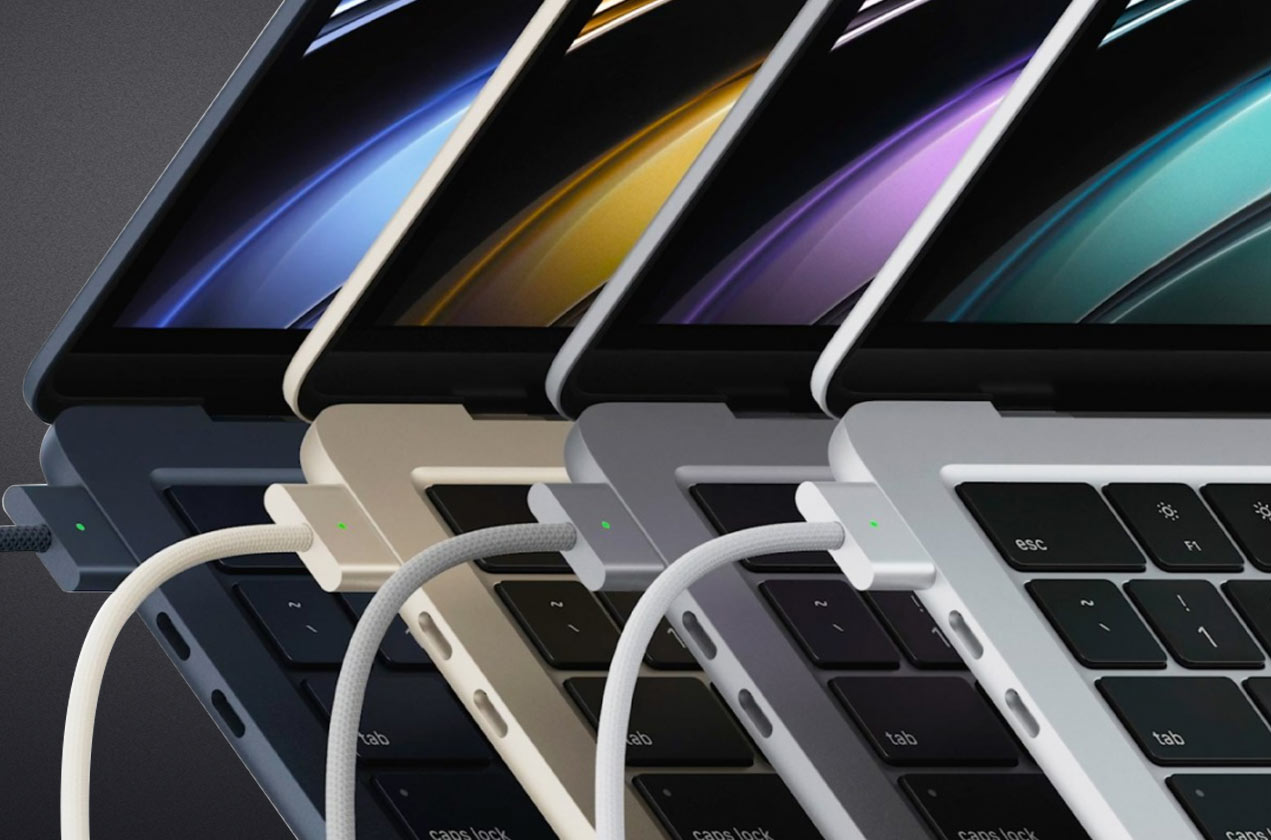 There's not much to this category for either laptop. Both the new Air and new Pro pack just two Thunderbolt/USB 4 ports for plugging in peripherals, plus a headphone jack for wired headphones. 
The only notable difference is that the new Air offers MagSafe charging while the Pro charges via USB-C, so you could make the case that the Air gives you more ports. And that's because the two USB-C ports can remain free while you juice up the system. 

A shortcoming of the M2 MBA / MBP model - the new machine still only supports one external monitor.
Apple wrote in the official technical document: The new 13-inch MacBook Air / MacBook Pro can only drive the notebook's own display + a 6K @ 60Hz external display.
Although it is officially claimed that both laptops are equipped with native resolution display panels with 1 billion colors, and both provide Thunderbolt 3 and USB-C (DisplayPort) digital video output options.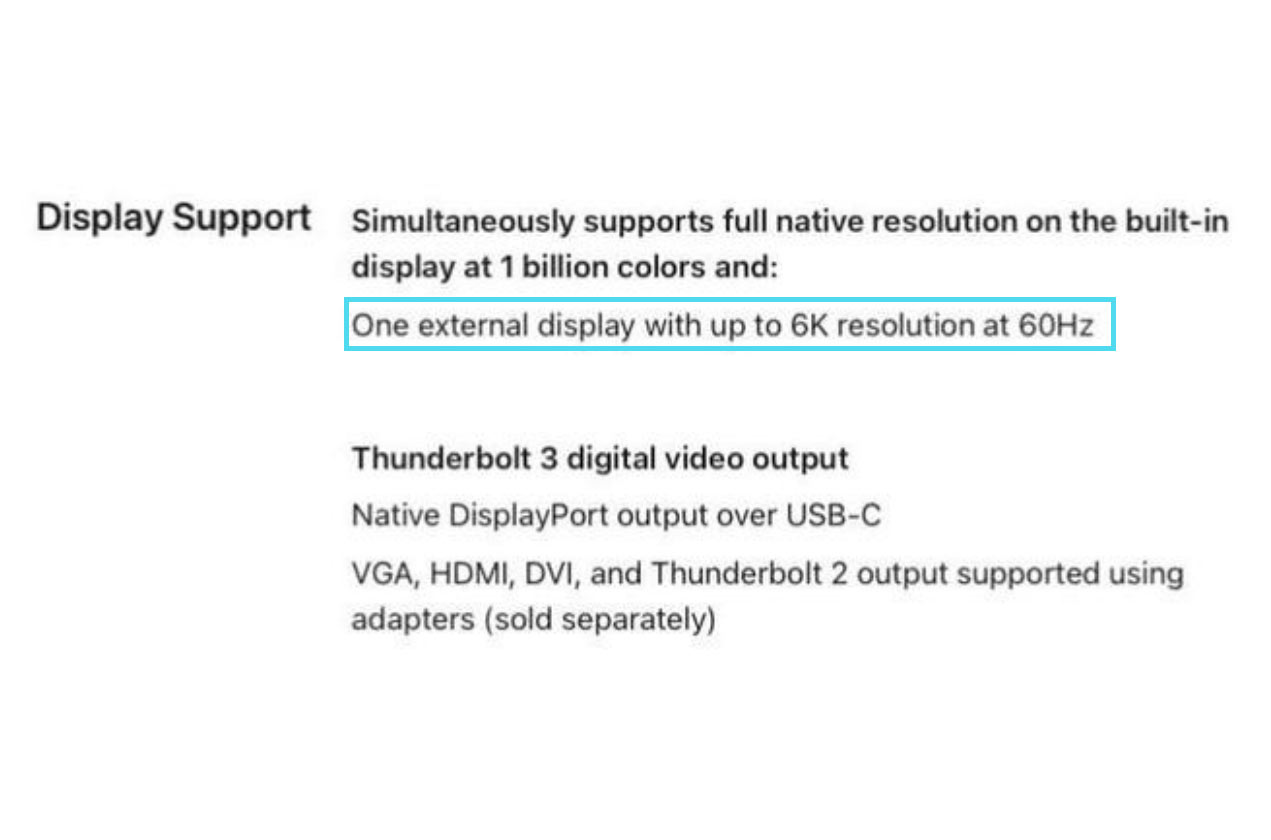 Even with the optional VGA / HDMI / DP / Thunderbolt 3 adapter, the 13-inch M2 MacBook Air / M2 MacBook Pro can only drive one external monitor.
For comparison, a Mac Studio workstation can connect up to four Pro Display XDR monitors via USB-C, plus one 4K monitor via HDMI (5 in total).
MacBook Air 2022 vs MacBook Pro 2022: Network Connections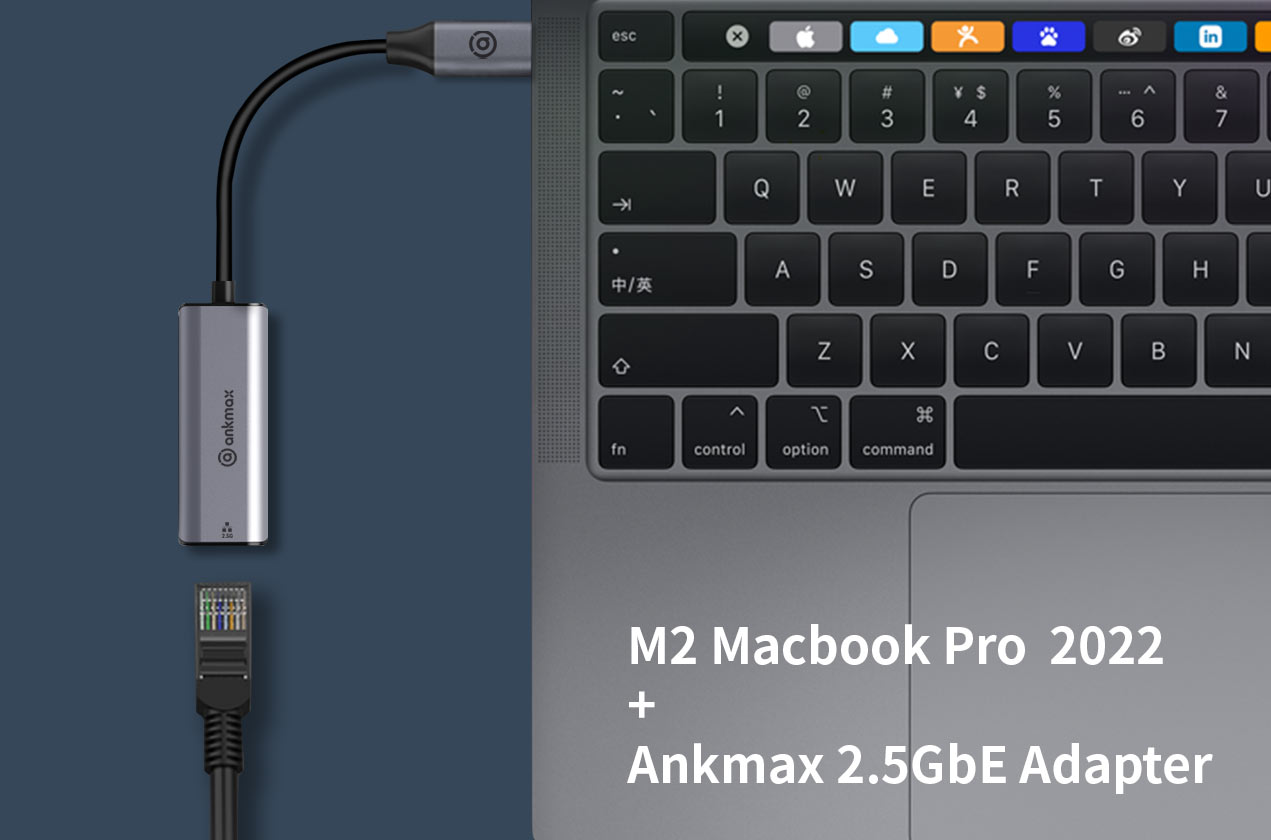 Wi-Fi connection: Support 802.11ax Wi-Fi 6 wireless network, compatible with IEEE 802.11a/b/g/n/ac. Although the theoretical maximum speed of Wi-Fi 6+ can be as high as 9.6Gbps, the actual transmission speed in short distance is about 110MB/s; the transmission speed in long distance is about 15MB/s. The network speed is far less stable than the wired network. 
At this time, a USB C to 2.5GbE adapter can be used to ensure high-speed and stable network speed up to 2.5Gbps. For example, with an Ankmax 2.5GbE adapter UC312G2, the actual copy speed can reach 230MB/s. Significantly increase the speed of the network by more than 2 times. Compared with WiFi, high-speed transmission and online games will get a better experience.
MacBook Air 2022 vs MacBook Pro 2022: Display
The new MacBook Air and MacBook Pro are fairly well-balanced when it comes to displays. In fact, the Air's panel is 13.6 inches, while the Pro's is 13.3 inches. At 2560 x 1664 and the Pro's 2560 x 1660, the Air gives you more pixels.
Otherwise, both laptops offer a powerful 500 nits of brightness, wide color gamut (P3) support, and True Tone technology. So Air can be said to have a little advantage here.
MacBook Air 2022 vs MacBook Pro 2022: Webcam and Speakers
The MacBook Air hits back in this category, as it includes a sharper 1080p camera, compared to a 720p webcam for the MacBook Pro. However, Apple says that the image quality should be improved on the new Pro thanks in part to the M2 chip.
We can't say much about the audio quality yet, but the 2022 Air sports a new four-speaker system that's positioned between the keyboard and the display, complete with Spatial audio and Dolby Atmos support. The stereo speakers on the MacBook pro offers the same capabilities, and they're located to the right and left of the keyboard. 
We'll have to compare the laptops side by side to see which one looks and sounds better. 
MacBook Air 2022 and MacBook Pro 2022: Support for high-impedance wired headphones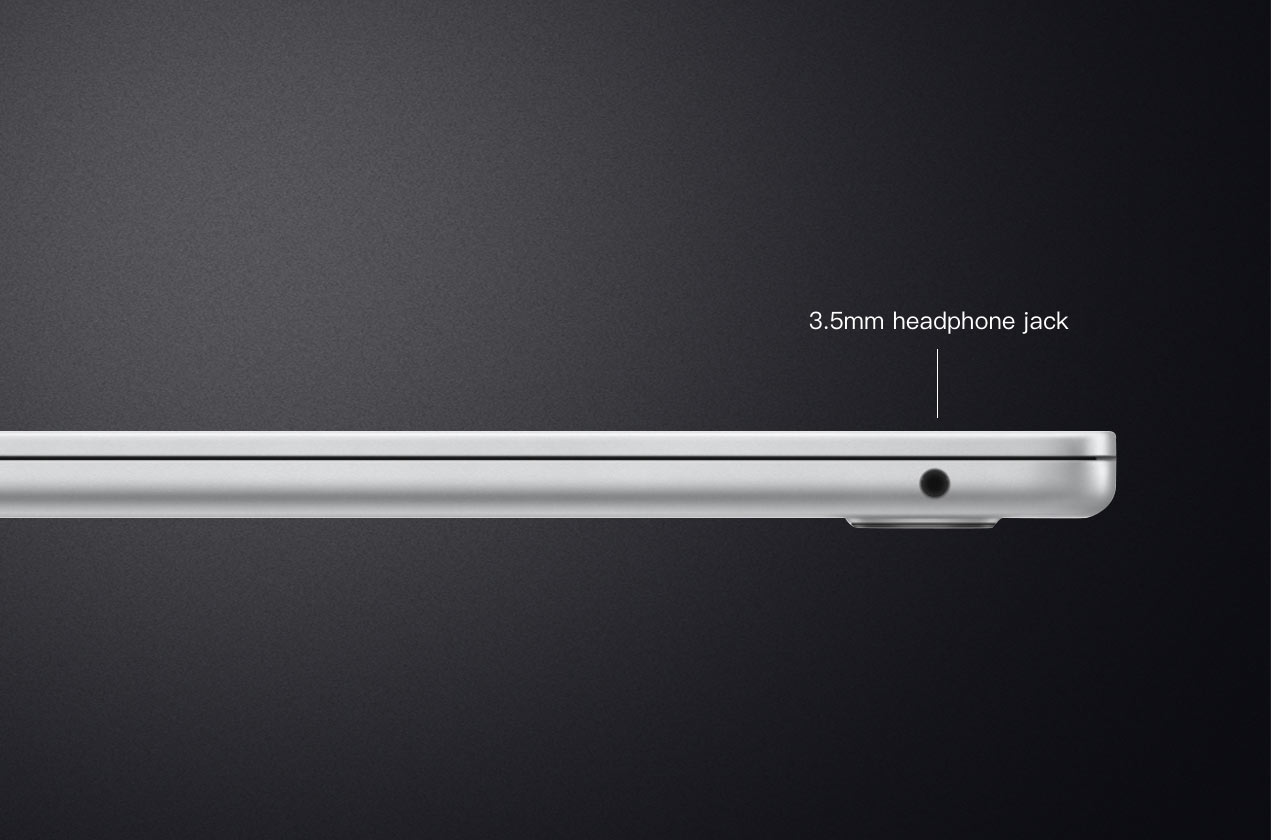 It is reported that the so-called "impedance" refers to the resistance parameters of speakers or headphones. Compared with Bluetooth earphones, wired earphones have the characteristics of zero delay, no interference drop, and no need to charge. The 2022 M2 MacBook Air and Pro both retain the 3.5mm headphone jack, which supports high-impedance wired headphones. Considering Apple's deep heritage in artistic creation, and many studios using Macs and high-end audio products, it's no surprise that both the M2 MacBook Air and Pro support this feature.
Before the M2 MBA, however, Apple had already introduced support for "high-impedance headphones" on the 2021 MacBook Pro. A higher value means that the audio device needs to use more power to push the same volume.
Most wired headphones on the market today are low-impedance products of <50 Ω, making them more suitable for use with mobile phones, laptops, and small music players. By contrast, most high-impedance headphones are in the hands of professional studios or audiophiles. The load can easily be as high as 600 Ω, which means that low-power audio sources and amplifiers are difficult to push.
It should be noted that the output on the MacBook is "load sensing" to avoid excessive volume or excessive power consumption when accidentally plugging in consumer-grade headphones (impedance <150 Ω).
The MacBook only delivers more power when it senses a high-impedance headphone connection - so for normal headphones below 150 Ω, the actual experience may not be much different.
MacBook Air 2022 vs MacBook Pro 2022: Battery life and charging
The MacBook Pro 2022 should offer longer endurance overall with its larger 58.2 watt-hour battery, as it's rated to last for 20 hours of video playback and 17 hours of wireless web surfing. Meanwhile, the new MacBook Air's 52.6 watt-hour battery is designed to get 18 hours of video and 15 hours of wireless web browsing.
When it comes to charging, the MacBook Air ships with a 30W power adapter, and it costs $20 to upgrade to a dual USB-C charger for juicing two devices at once. Or you can opt for a $20 67W charger that promises to get the Air to 50% in 30 minutes. Alternatively, if you spec the MacBook Air with a more powerful GPU and extra storage, you can choose between the dual charger and the fast charger for free.
The MacBook Pro ships with a 67W charger as standard, but Apple doesn't make any fast charging claims with that system. 
MacBook Air 2022 vs MacBook Pro 2022: Specs Comparison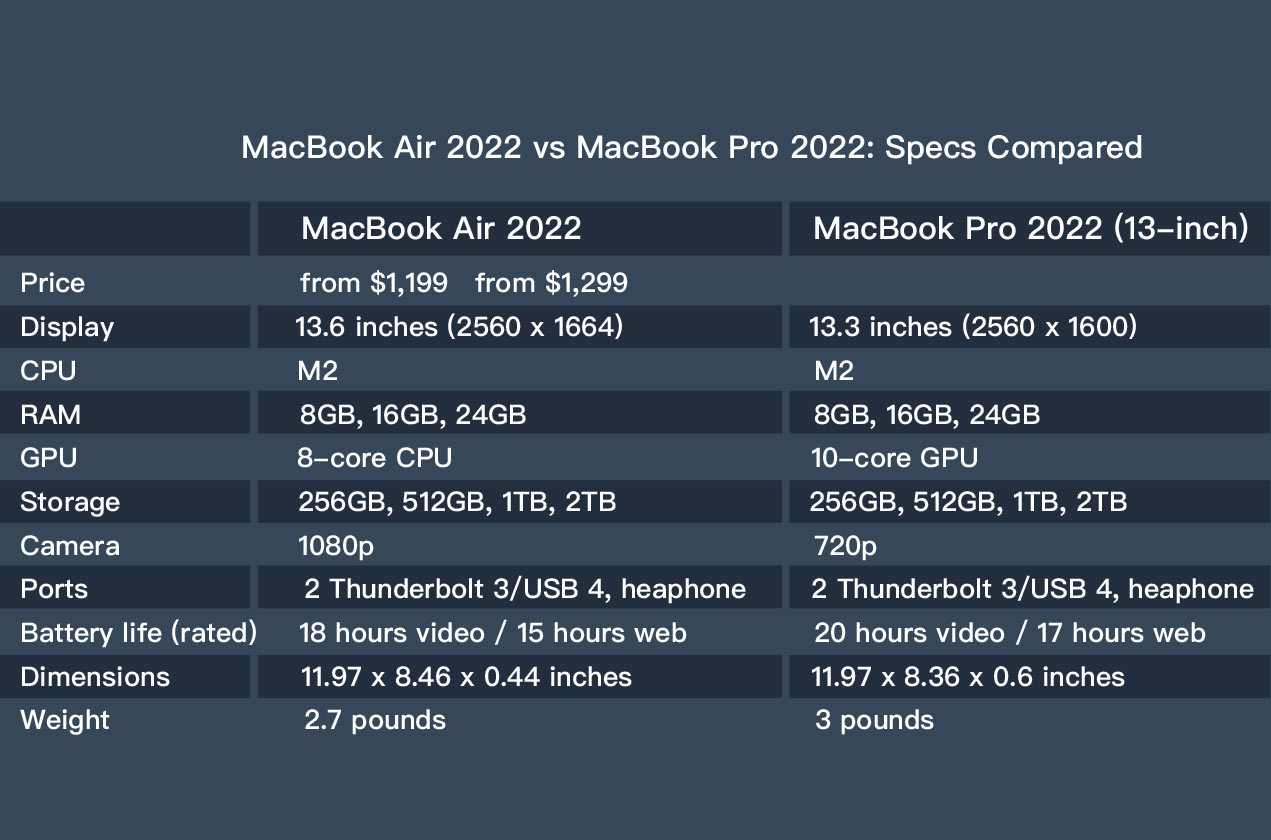 MacBook Air 2022 vs MacBook Pro 2022: Summary
The MacBook Air 2022 delivers strong M2 performance, a bigger display than the Pro and a sharper webcam in a slimmer and lighter design. And you can get it for $100 less than the MacBook Pro 2022. Sounds like a no-brainer, right?
Well, the MacBook Pro 2022 has some things going for it, too, including a larger battery, active cooling for faster performance and a 10-core GPU standard.
For my money, I'd probably rather have the MacBook Air, as it gives you Pro-like performance in a more portable chassis. But I could see some splurging for the Pro to get a little extra oomph and more time away from the outlet.