Samsung's next-generation 990 PRO M.2 SSD can reach 13,000 MB/s?
More information has arrived on the Samsung 990 Pro SSD that confirms that this drive will be PCIe Gen 4 x4.
You can read the FULL UPDATE HERE.
The Samsung 990 Pro will be the first consumer NVMe SSD to support PCIe 5.0 speeds, previously disclosed on the PCI-SIG website. We saw two SSD configurations, the 1 TB and 2 TB models, which will use Samsung's own proprietary solutions to power its next-generation SSD solutions.
​
While PCI-SIG only gave us the nomenclature and confirmation that these are indeed PCIe Gen 5.0 M.2 certified SSDs, an earlier listing showed two model numbers, "MZ-V9P1T0" and "MZ-V9P2T0." For reference, the existing Samsung 980 Pro PCIe Gen 4.0 SSD is labeled "MZ-V8P1T00". It can be concluded that these are Samsung's next-generation 990 Pro 1 TB and 2 TB PCIe Gen 5 SSD models.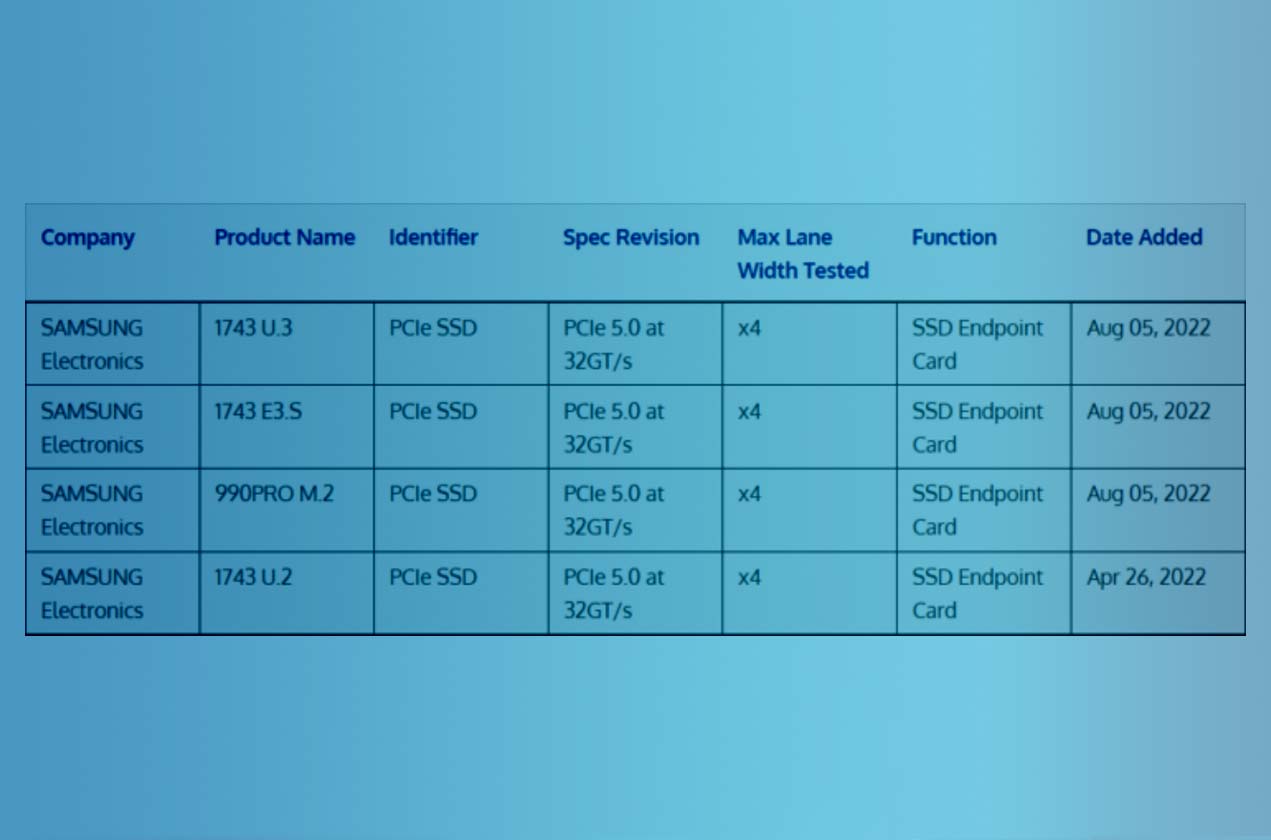 ​
Previous screenshots from the PCI-SIG website show that the 980 Pro uses four PCIe 5.0 lanes to achieve speeds of up to 32GT/s, twice as fast as its PCIe 4.0 counterparts. The 990 Pro can clearly be seen listed alongside the PM1743, a very fast PCIe 5.0 SSD solution suitable for business use. For the record, the 990 Pro's spec revision is "PCIe 5.0 at 32GT/s," meaning gamers and desktop makers can expect consumer PCIe 5.0 SSDs to run at 13,000 MB/s, assuming it matches the Samsung PM1743 .
Thanks to the upgrade from PCIe 3.0 (3,500 MB/s read) to PCIe 4.0 (7,000 MB/s read), the Samsung 980 Pro is a huge leap in performance over the Samsung 970 Pro. If the Samsung 990 Pro ends up being this mysterious Ultimate SSD and consumer-grade PCIe 5.0 SSD, the Samsung 990 Pro could be a leap in speed. Specs like this would make the 990 Pro one of the best gaming SSDs.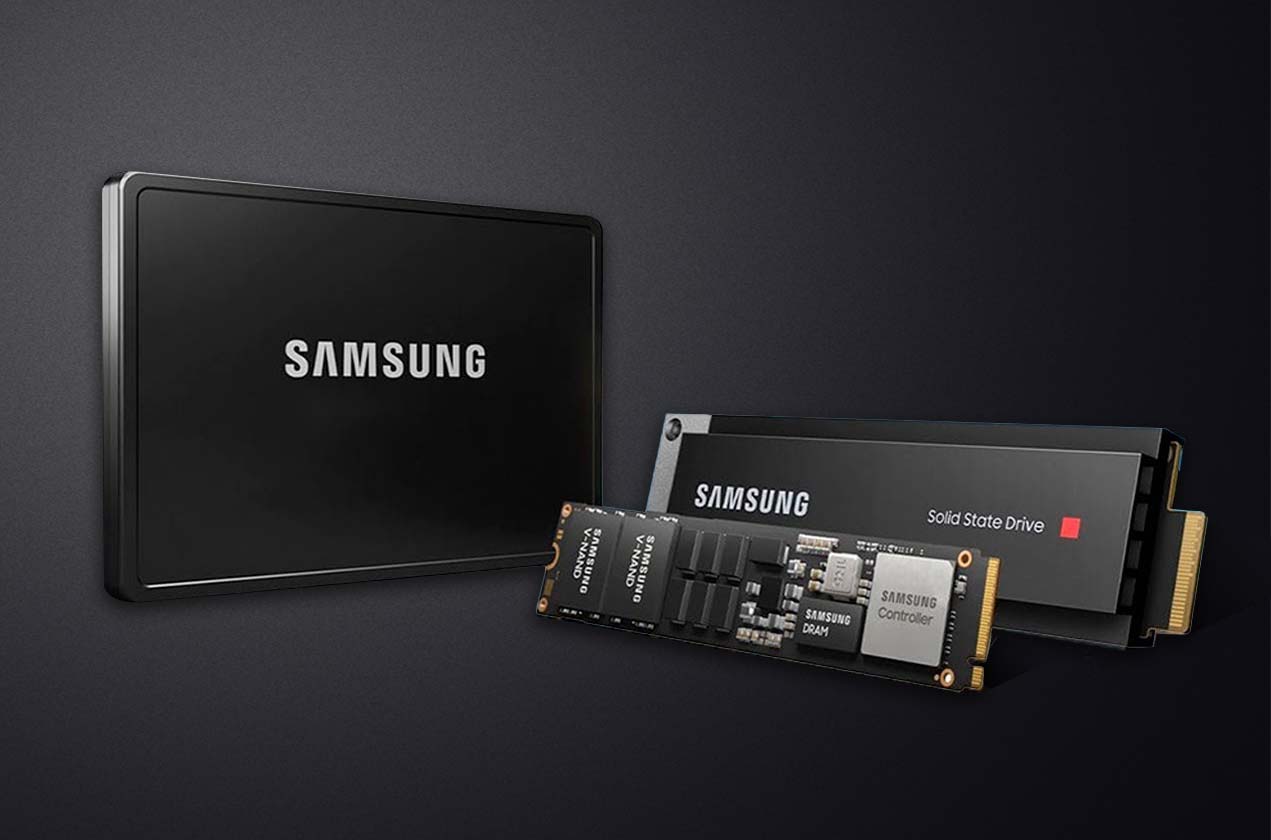 ​

 
It should be noted that Samsung is also the first to offer enterprises PCIe Gen 5.0 compliant SSDs. Samsung has launched its first PCIe Gen 5.0 SSD for servers in the form of the PM1743, offering speeds of up to 13 GB/s (random read) and 2,500K (IOPS). These drives have capacities up to 15.36 TB, but one shouldn't expect such a ludicrous capacity from a consumer platform.
​
We know that the next generation of PCIe Gen 5.0 SSDs will offer speeds of up to 14 GB/s and capacities of up to 8 TB, so that's also what we expect from Samsung's storage solutions. We can't confirm the full details yet, but Samsung's 980 Pro Gen 4 SSD is one of the best solutions for a PCIe 4.0 platform. But we can expect other manufacturers to join the consumer/enterprise bandwagon later next year as Gen 5 is more widely adopted by next-generation AMD and Intel CPU platforms.
​

We're not sure which M.2 form factor the Samsung 990 Pro will feature, but if its predecessor is anything to go by, then we shouldn't expect anything smaller than a 2280 drive. You can also choose one with or without a heatsink.
It remains to be seen whether suppliers will develop some entirely new cooling solutions or thermal coatings for NAND and DRAM chips, as the upcoming drivers are expected to be hot. Samsung has customized the 980 PRO SSD with a heavy-duty industrial heatsink for the PS5, so it's likely that something similar will happen with the next-gen 990 PRO SSD. These SSDs will be ultra-fast consumer devices and will leverage Microsoft's DirectStorage API to deliver optimal performance.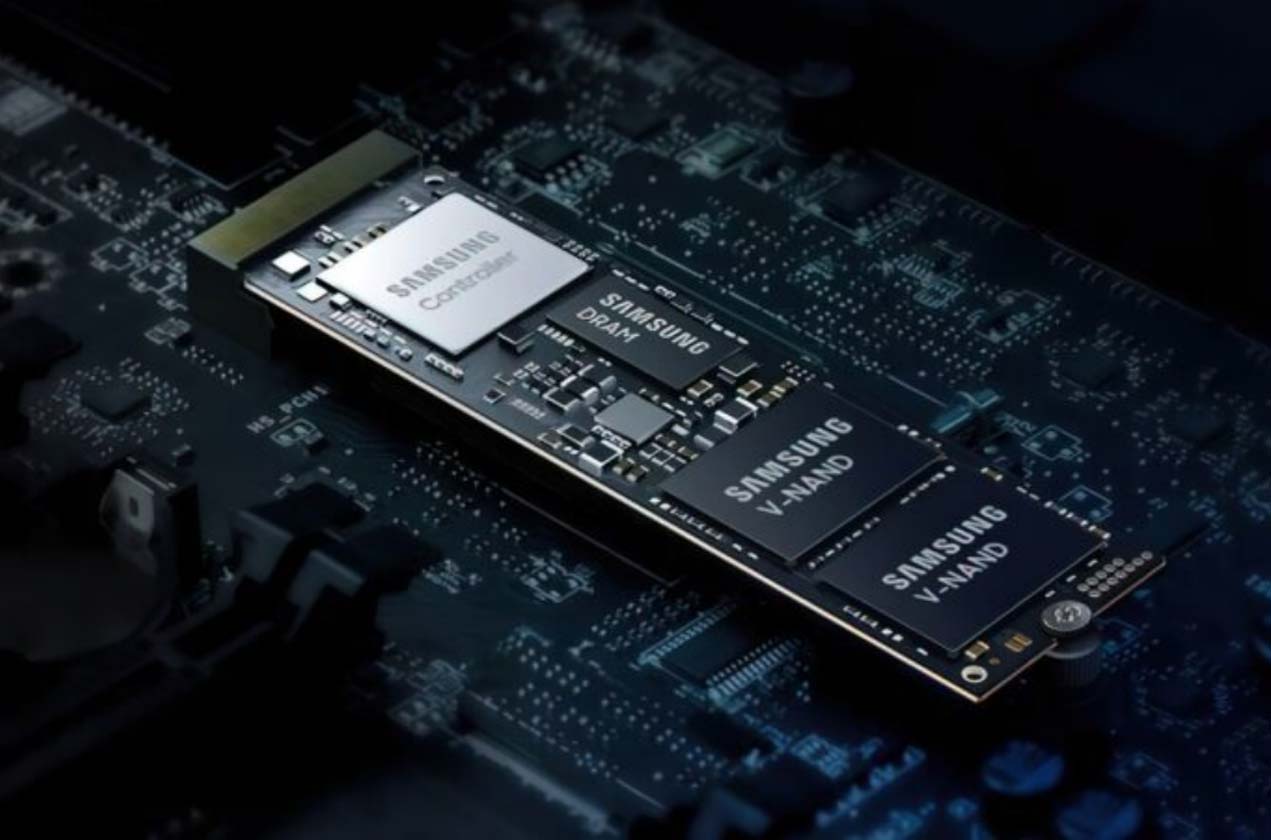 ​
If you want to plug the Samsung 990 Pro into your gaming PC, you need to make sure you have one of the best gaming motherboards in your system along with a compatible processor. Currently, 12th Gen Intel Core CPUs are the only chips that support the PCIe 5.0 standard, but AMD Ryzen 7000 and Intel Raptor Lake will also be compatible with these new fast NVMe SSDs.
Samsung will likely announce its next-generation 990 Pro 1 TB and 2 TB PCIe Gen 5.0 SSD solutions by the end of the year or at CES 2022, as Intel and AMD's 5th Gen platforms will be readily available by then.