The new macOS Ventura improves the access security of external USB/Thunderbolt devices
Apple officially released macOS Ventura includes new productivity tools and Continuity features that make the Mac experience better than ever.
​
We encourage all Ankmax users who meet the upgrade conditions to upgrade their Macs to macOS 13 Ventura for the best possible experience. This new OS version has resolved small compatibility issues with external devices, and offers a better user experience, especially for people connecting USB4 enclosure to their Macs.
​
Starting from macOS 13, Ventura, Apple has implemented a new layer of device connection protection on portable Macs with Apple silicon, such as the M1 and M2. Any new USB or Thunderbolt devices require user approval before the device can communicate with macOS for connections wired directly to the USB4/Thunderbolt4 port. When a new USB or Thunderbolt device is connected to a Mac, the user will be asked to approve the connection from the pop-up window.
​
If you find your Ankmax USB4 enclosure, thunderbolt dock or any devices connected directly or indirectly to a Ankmax device are working properly prior to macOS 13, but cannot be recognized by macOS Ventura, please ensure you "allow" the connection when you are asked to approve the connection from the pop-up window.
You can change this security configuration in System Settings->Privacy & Security-> and scroll down to the "Security" section. The default configuration is "Ask for New Accessories", you can change this to "Ask Every Time", "Automatically When Unlocked" or "Always". Approved USB/Thunderbolt devices can connect to a locked Mac for up to three days.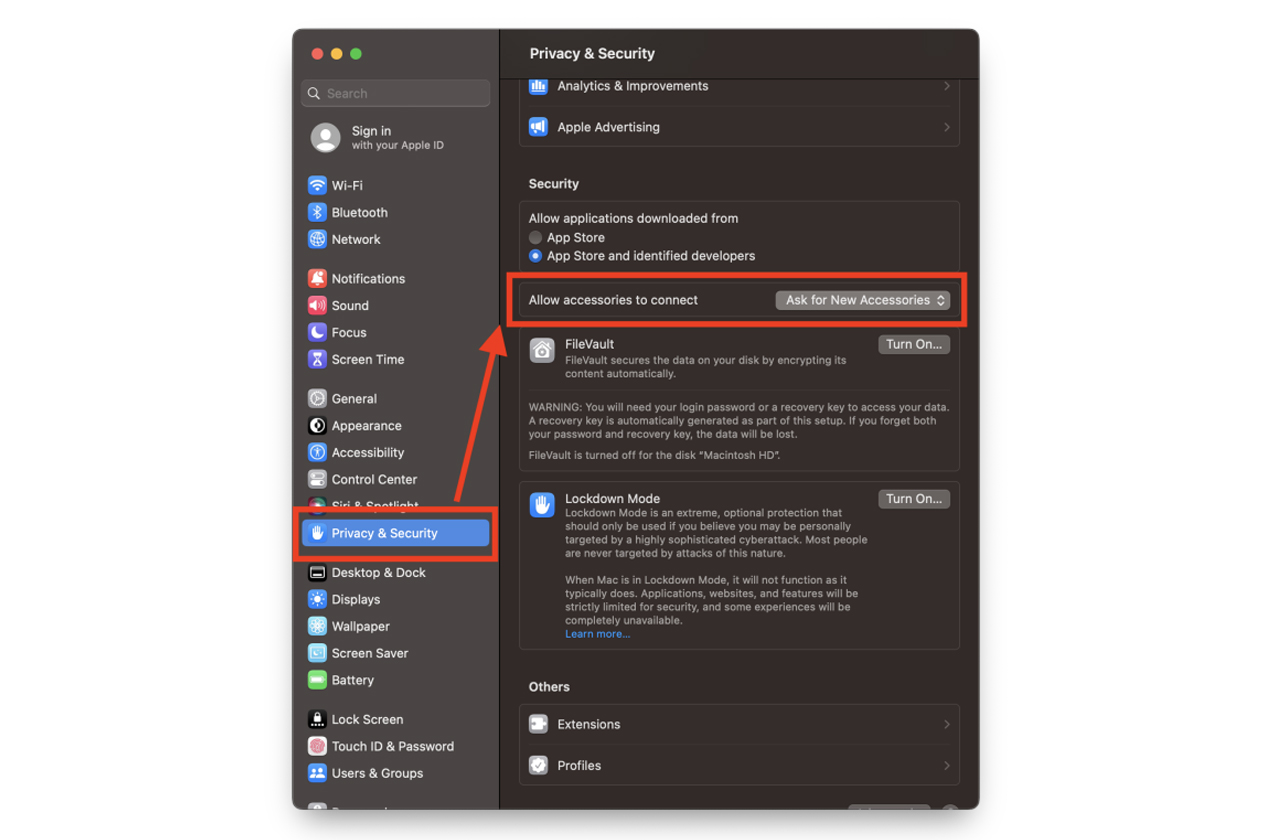 ​

macOS 13 Ventura release notes mention that the new security feature doesn't apply topower adapters, standalone displays, or connections to an approved hub. These devices can be used without any hindrance or without permitting using them.
"Accessories attached during software updates from prior macOS versionsare allowed automatically. New accessories attached prior to rebooting the Mac might enumerate and function,but won't be remembered until connected to an unlocked Mac and explicitly approved," says Apple in the macOS 13release notes.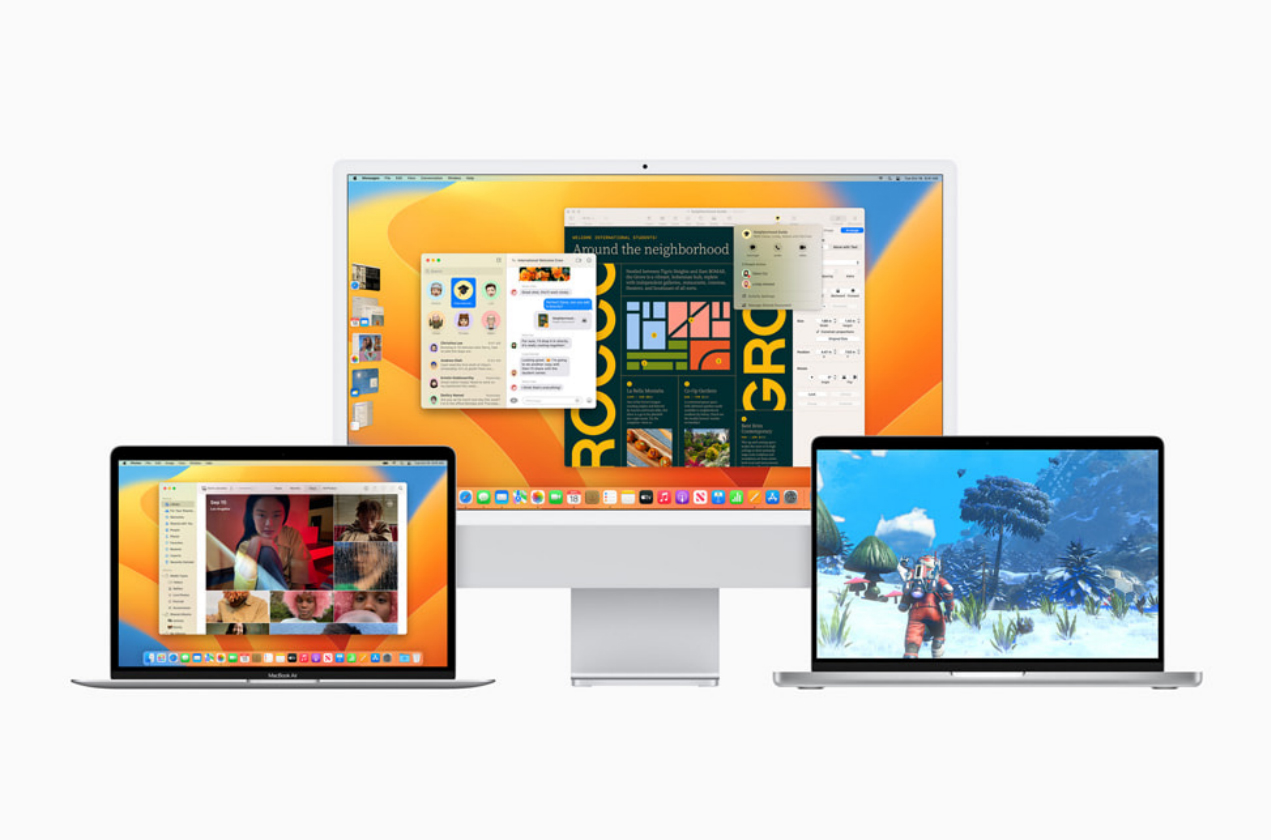 ​
However, there is one glaring concern that Apple addresses in the release note. A feature like this could impact the most trivial need for connecting to a USB Type-C port, i.e., charging. Even if the users select the don't allow option, the Mac will charge without allowing data transfer. All approved devices will stay connected to a locked Mac for three days. After that, they will require user permissions to connect once again.
Related Articles:
How to allow accessories to connect to your Mac laptop computer with Apple silicon?