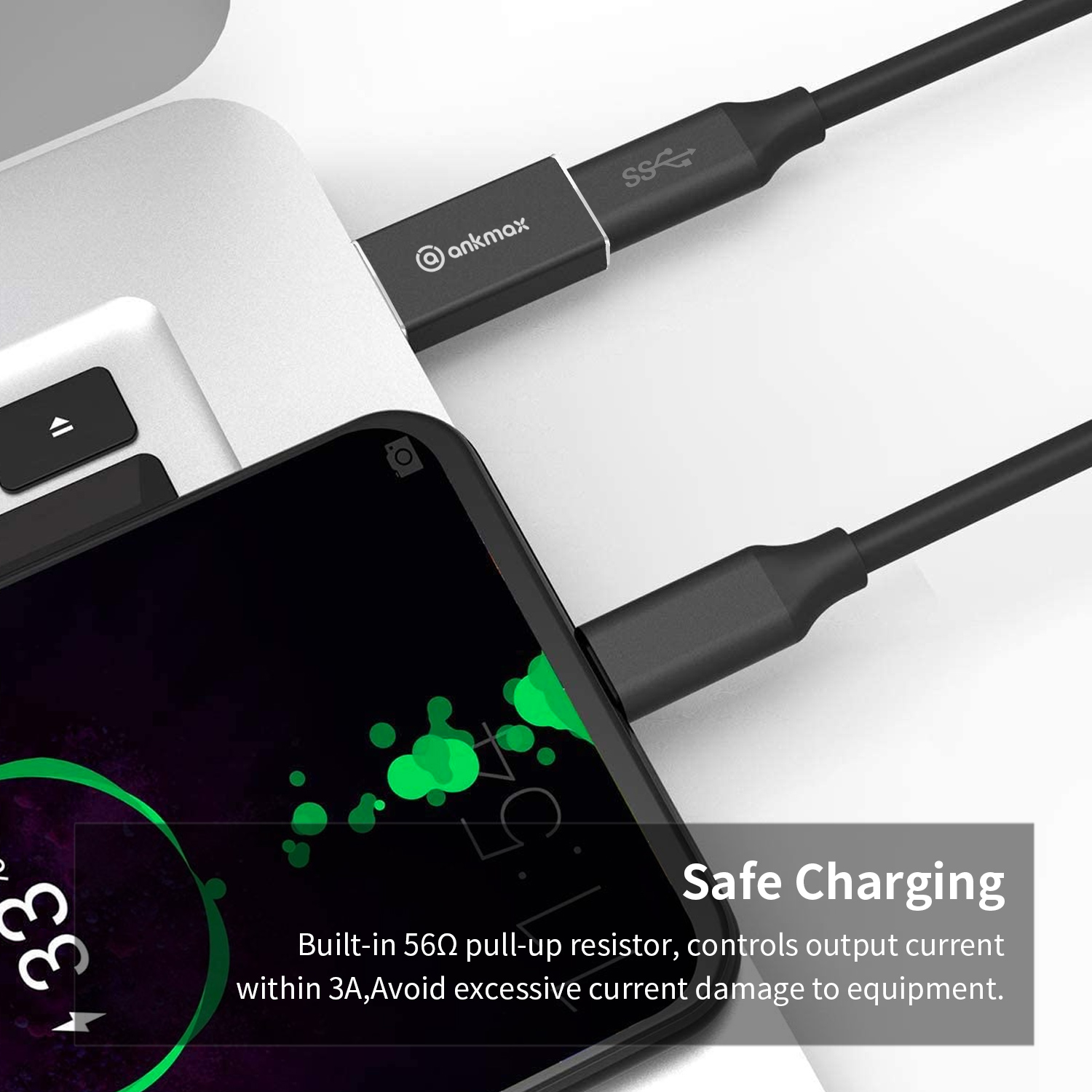 [USB 3.1 data transfer]
You can quickly transfer music, photos, and data between your smartphone and PC at a transfer rate of up to 5Gbps. HD video can be transferred in just 5 seconds.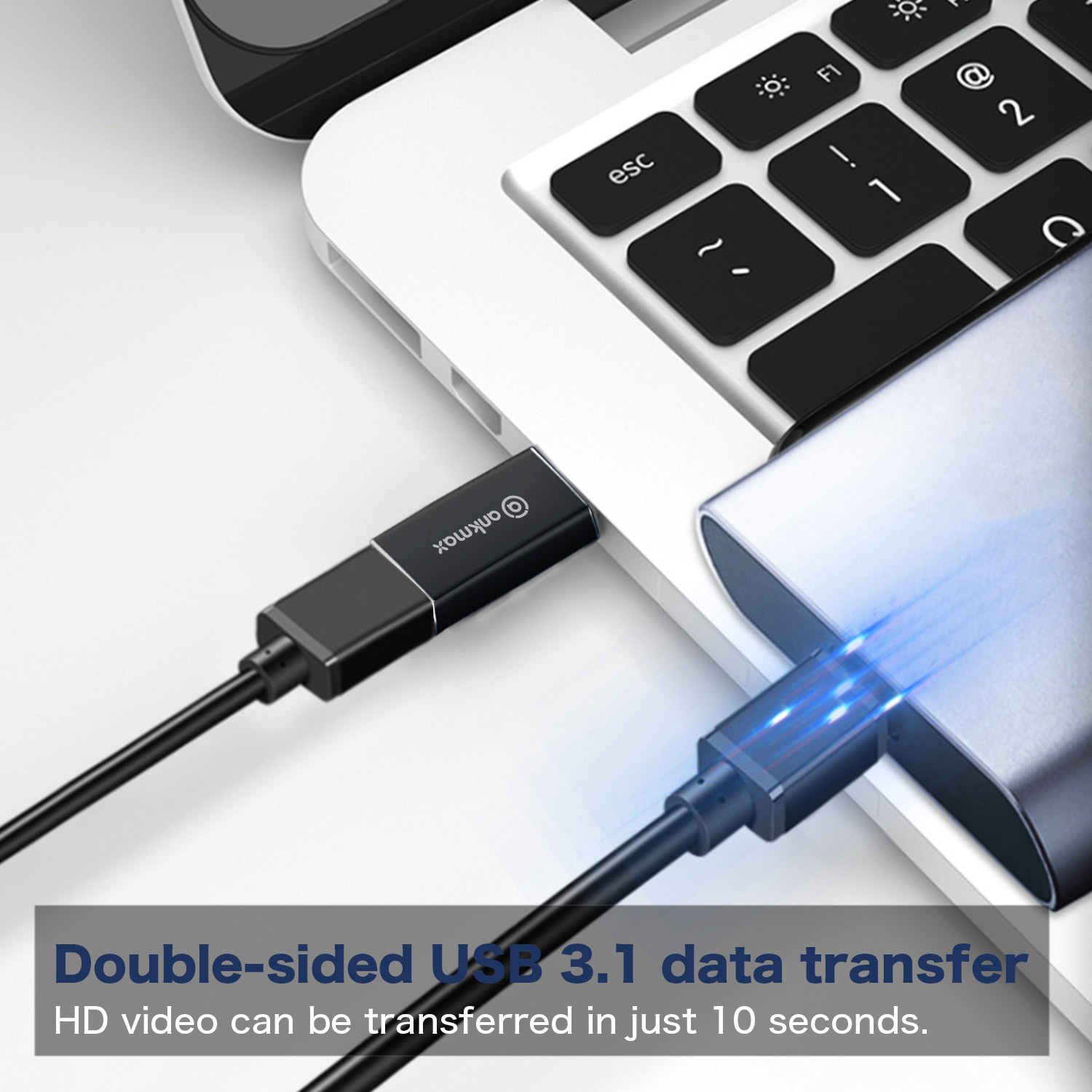 [Double-sided 10Gbps high-speed transmission]
Compatible with double-sided USB 3.1 5Gb / s ultra-high-speed data transmission that can be inserted and used freely. Other brands can only support one side of high speed transmission, while the other side only provides 1 / 10th of the transmission speed.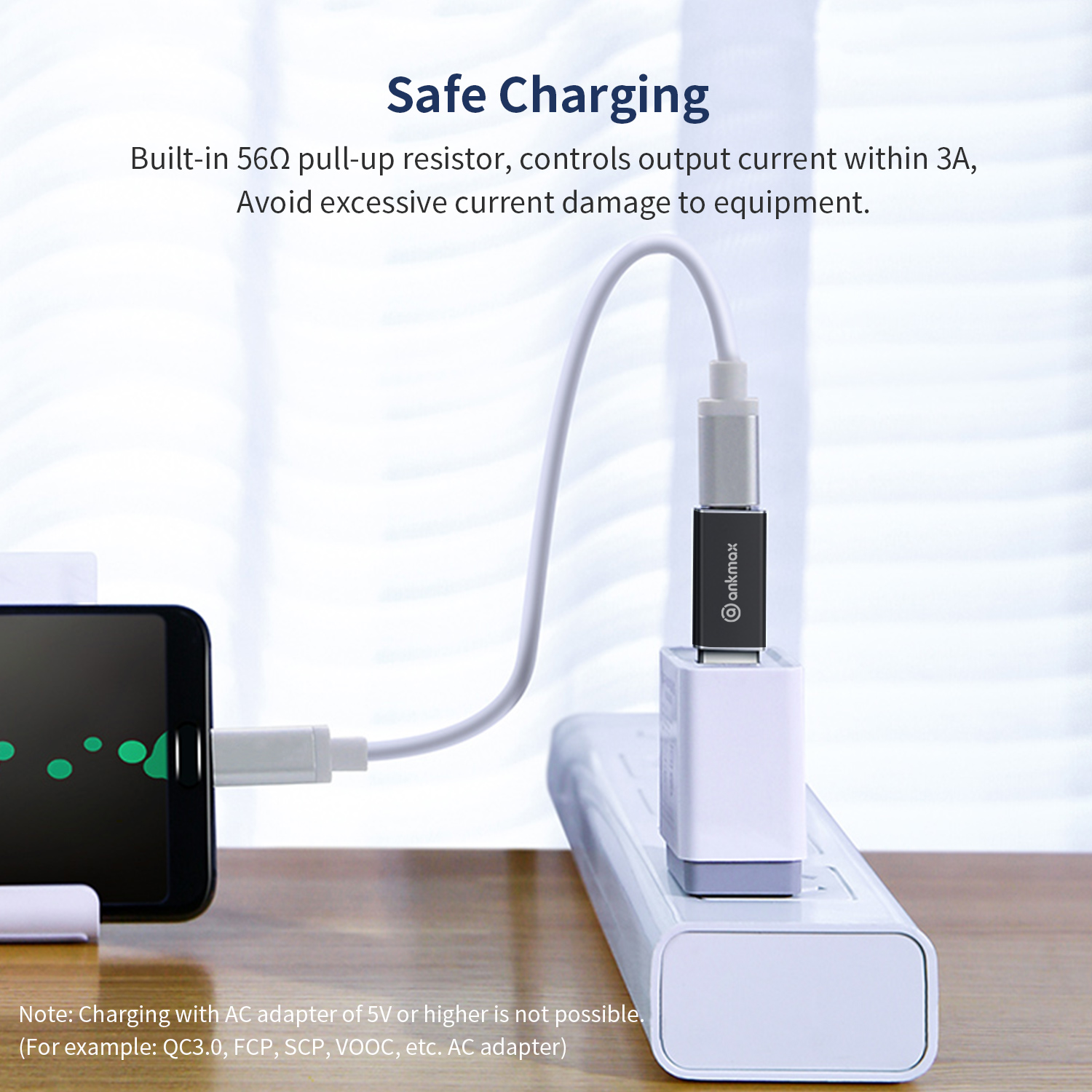 [USB C (female) to USB A (male)]
Ankmax USB C (female) to USB A (male) conversion adapter. By connecting it to the USB A port, you can easily connect other devices such as smartphones, tablets, HDDs, USB memory, earphones with Type C interface to your PC or charger.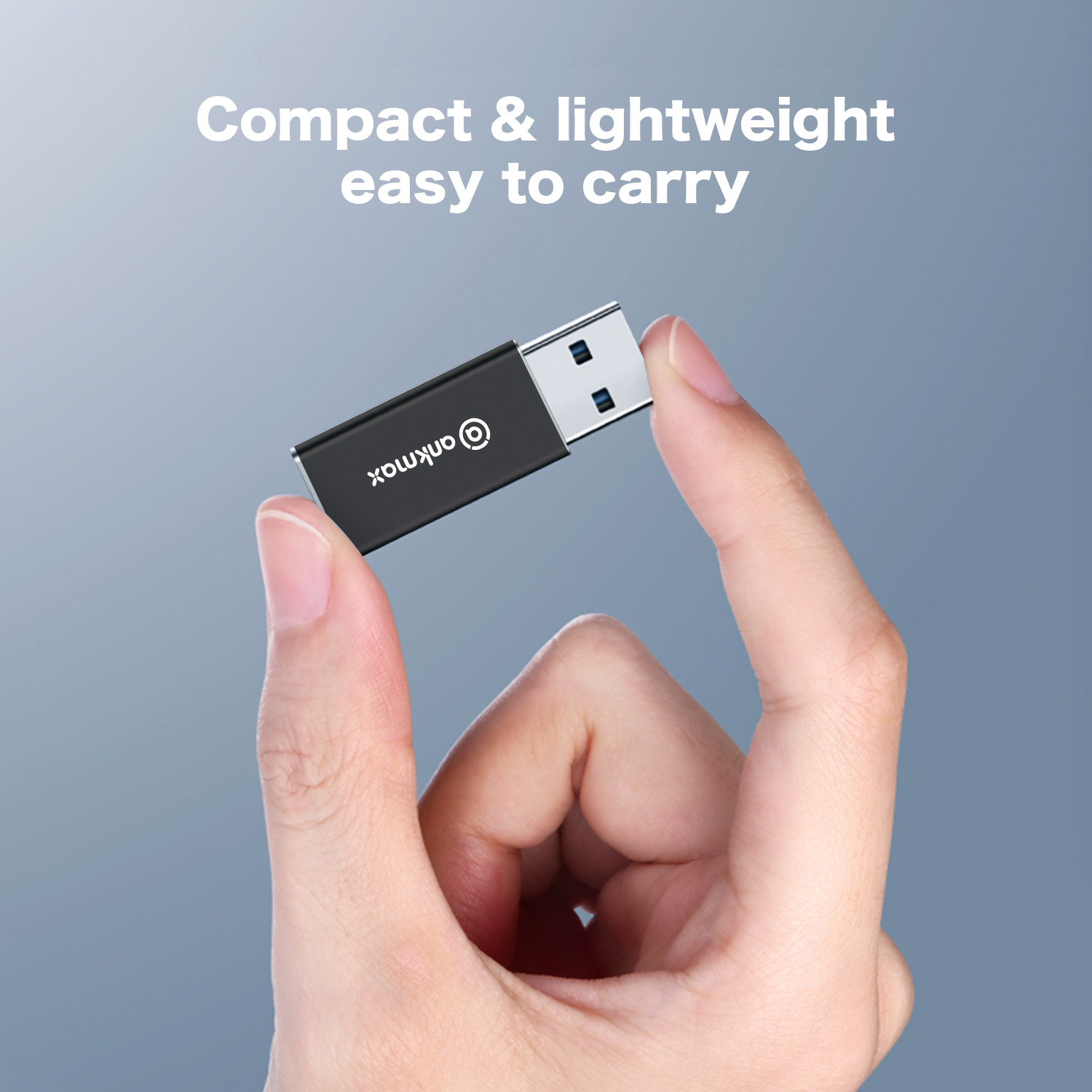 [Miniaturization and weight reduction]
The design is smaller and lighter than other companies' products. Can be used without interfering even if two are inserted side by side.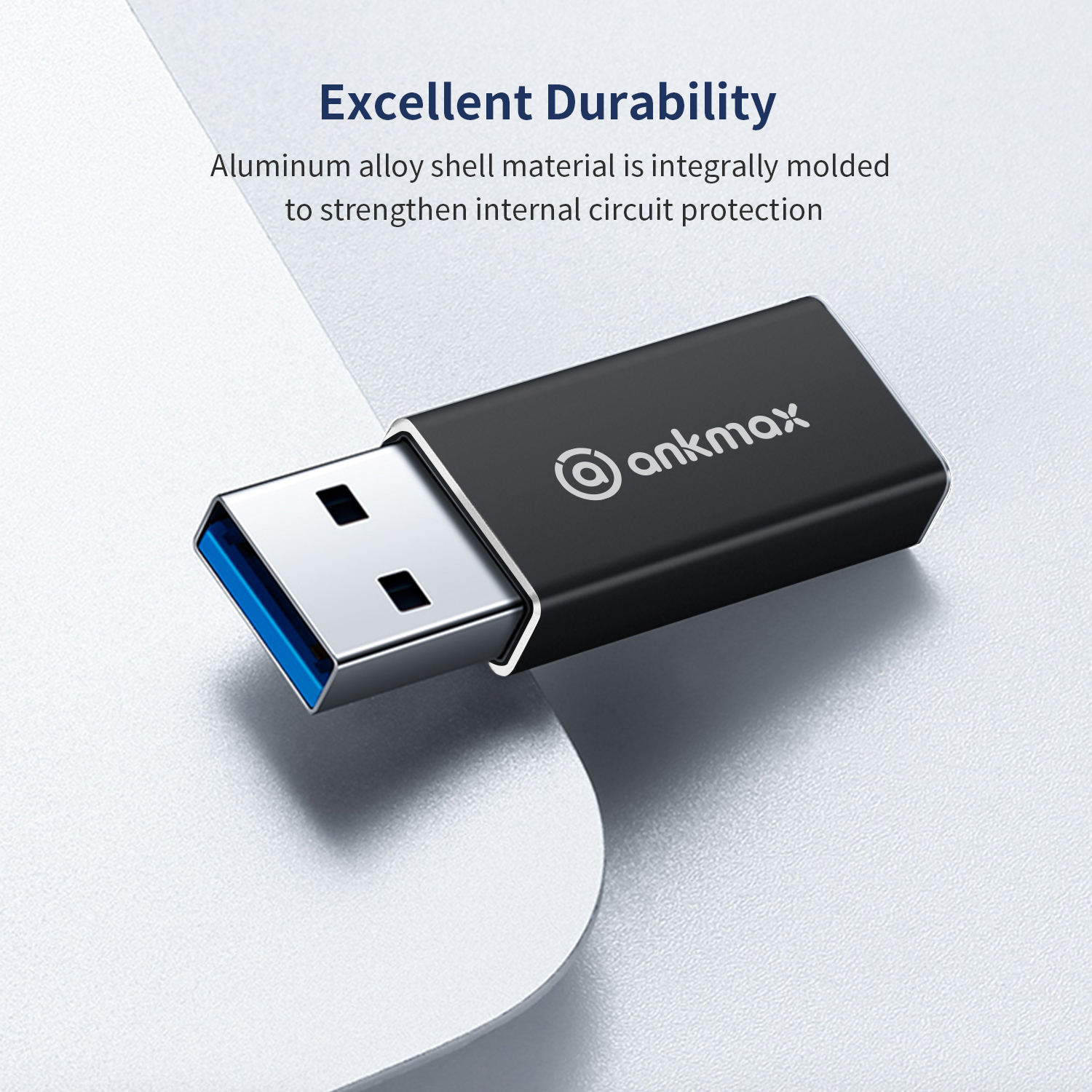 [Excellent Durability]
These USB C converters are integrally molded with the top aluminum alloy shell material to withstand frequent plugging and unplugging operations, providing a safe and comfortable experience. Tested to comply with the USB standard, it is suitable for USB 3.1 / USB 3.0 / USB 2.0 devices, and the built-in 56KΩ pull-up resistor can protect the device from damage.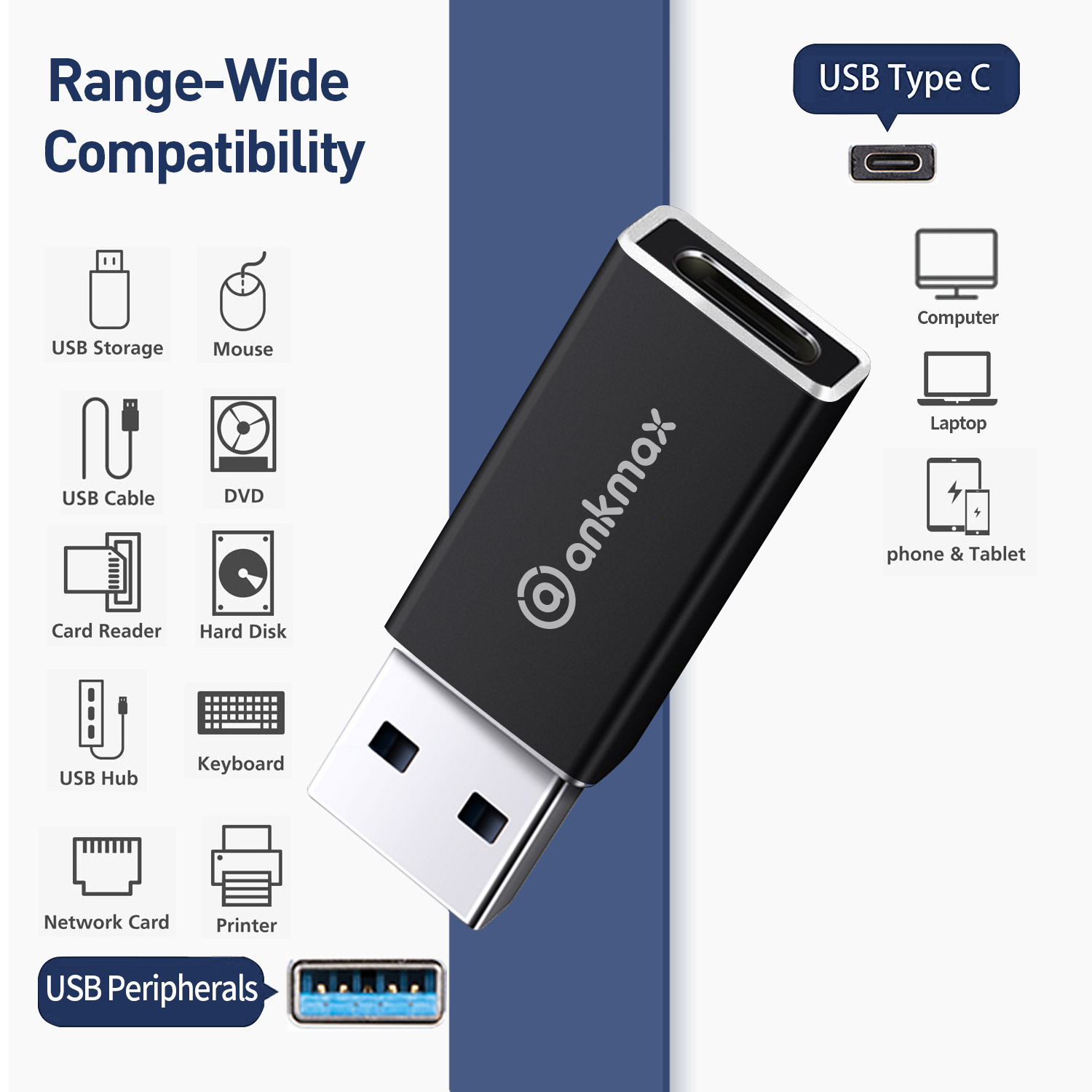 [Corresponding Device]
USB A port (male):
MacBook Pro, MacBook Air, MacBook
ChromeBook Pixel, Huawei Matebook series, Dell Latitude / Inspiron series, Mi Laptop Air, HP / Lenovo / Asus, etc.
Other laptops, AC adapters, chargers, hubs with USB A port
USB C port (female):
Via USB C-USB C cable: smartphone with c terminal (Samsung / Huawei / Nexus / Google Pixel etc.), tablet, HDD, etc.
Via USB C-Lightning Cable: For iPhone / iPad
Other USB C devices: USB C flash drive, USB C keyboard, USB C mouse, USB C key, etc.