Ankmax UC312G1 USB Type-C Gigabit Ethernet Adapter
This Ankmax USB Type-C Gigabit Ethernet Adapter allows systems with USB Type-C ports to deliver high-resolution video streaming, gaming, web browsing, network storage, and more with fast Gigabit data transfer rates. Is possible.

[Ultra-fast Ethernet]
The small USB Type C to RJ45 Ethernet adapter supports 10/100/1000 Mbps. The Gigabit Ethernet port provides access to SuperSpeed network speeds. In areas without WiFi, the product can connect to networks, carry large amounts of video files, and download software upgrades over wired home or office LANs.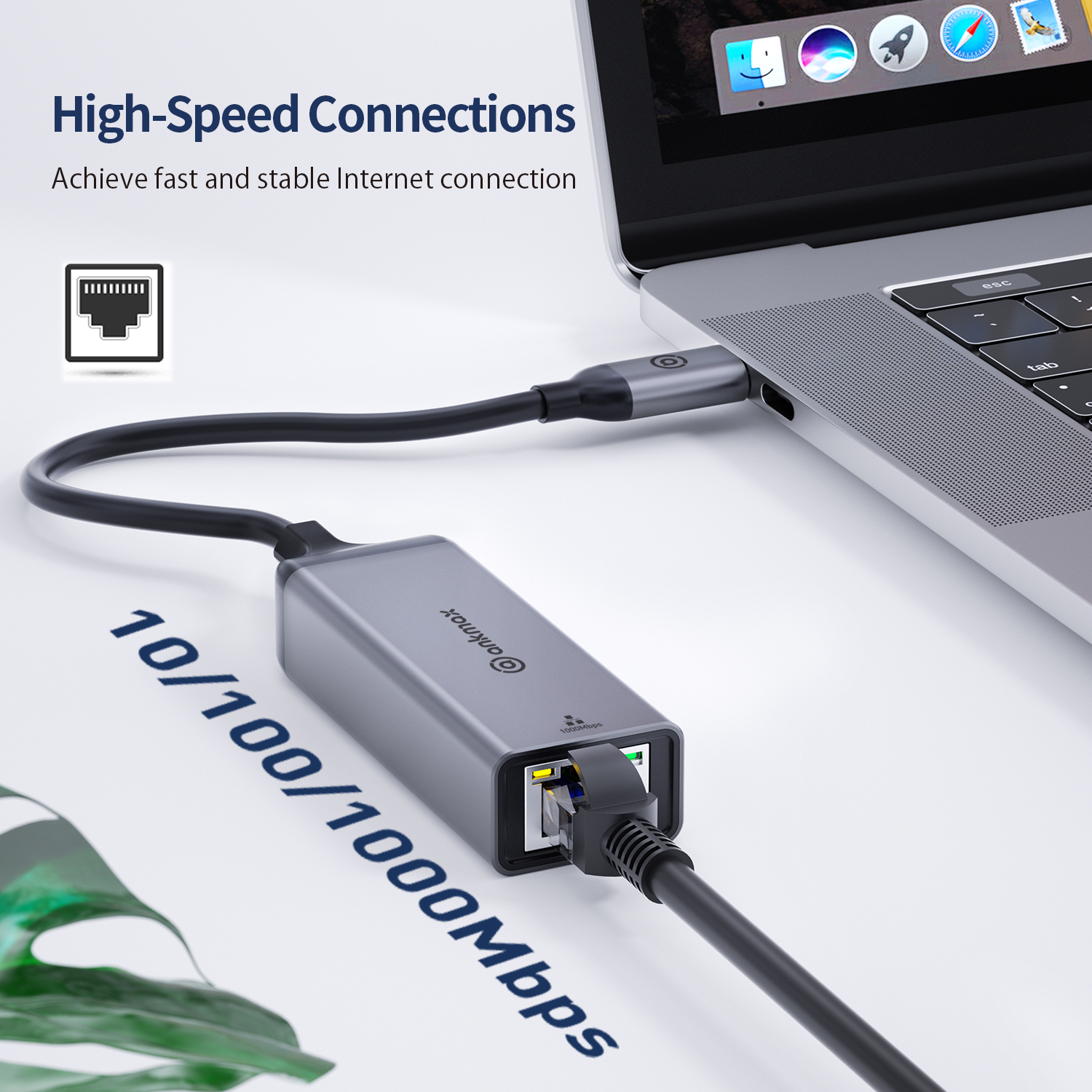 [Higher speed and stability than WIFI]
USB 3.1: Can support 1000 BASE-T with data transfer rate up to 5 Gbps.
Stable: Communication speed can be controlled automatically depending on the internet environment.
* During use, there may be a slight difference between the actual transmission speed and the theoretical value depending on the Internet environment. A LAN cable of CAT6 or later is recommended.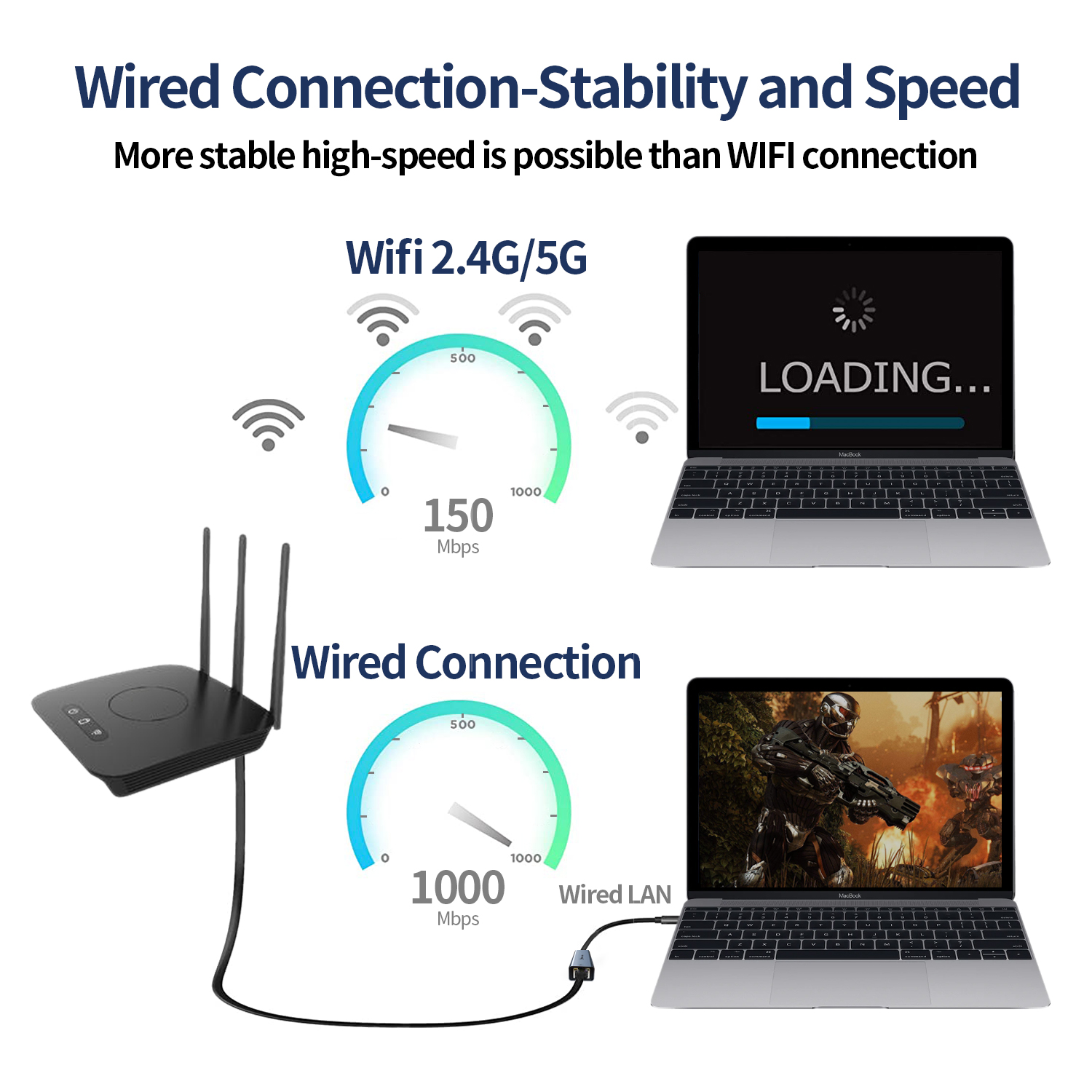 [Excellent compatibility]
Supported systems: Win7 / 8/10 / xp / vista, Mac OsX 10.6 / 10.6 or later, Linux, Chrome OS. Supports PC / tablet with Type-C port and Thunderbolt 3 port. (Compatible models: MacBook, MacBook Pro 2016/2016 or later, MacBook Air, Mac mini, iMac, iMac Pro, iPad Pro, DELL XPS, Surfacebook 2, Surface Go, Matebook, Pixelbook, ChromeBook, HP Specter X360, Lenovo Yoga 720 / 910/920, Asus ZenBook, etc.).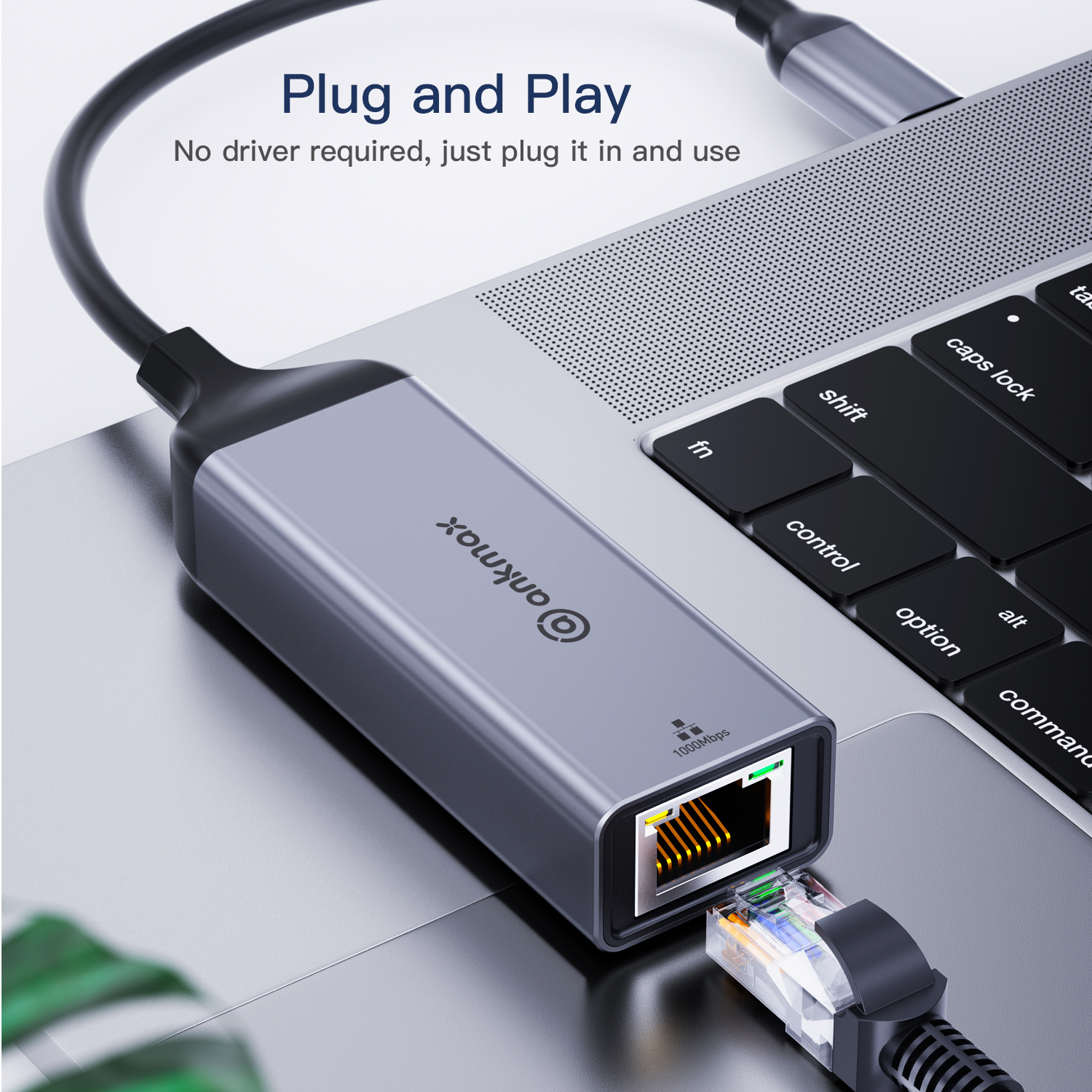 Mobile phone / tablet connection

• Connect your USB-C web device to the Internet through the Ethernet port.
• Safe and stable so you can download the largest files without worrying about interference.
• Instantly add a network connection to your computer via USB-C for very fast and secure file transfers or streaming downloads.
• Enjoy movies, TV shows, games and browsing without delay.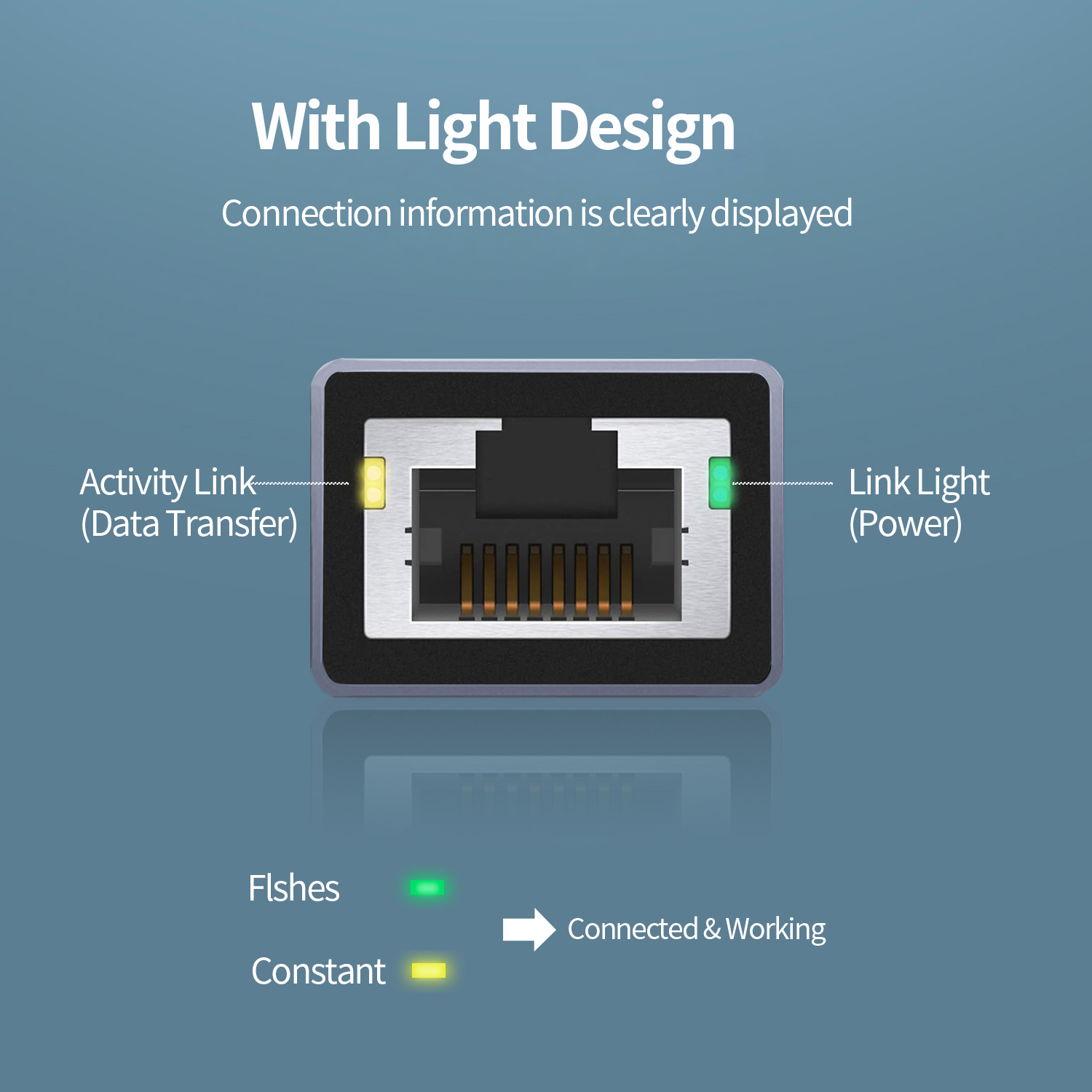 [With light design]
With LED light that blinks yellow and lights green, connection information is clearly displayed. It is perfectly connected to the port, and signal transfer is guaranteed.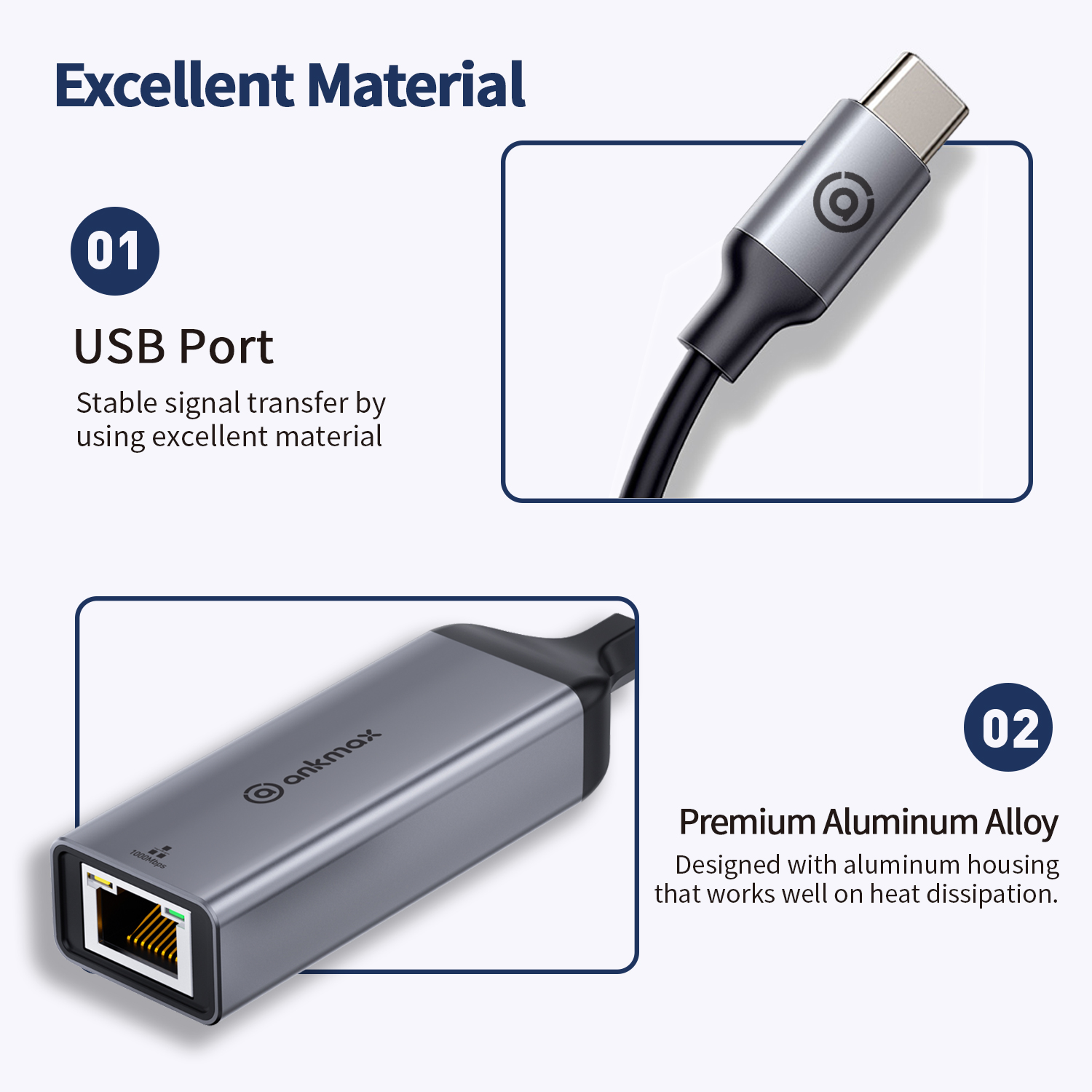 [Lightweight & Compact]
Small size, light weight, and easy to carry: The quality of high quality aluminum is good, and it has high quality and durability. Compact design that fits in the palm of your hand, ideal for work, home, and portable, a must-have item when traveling or on a business trip.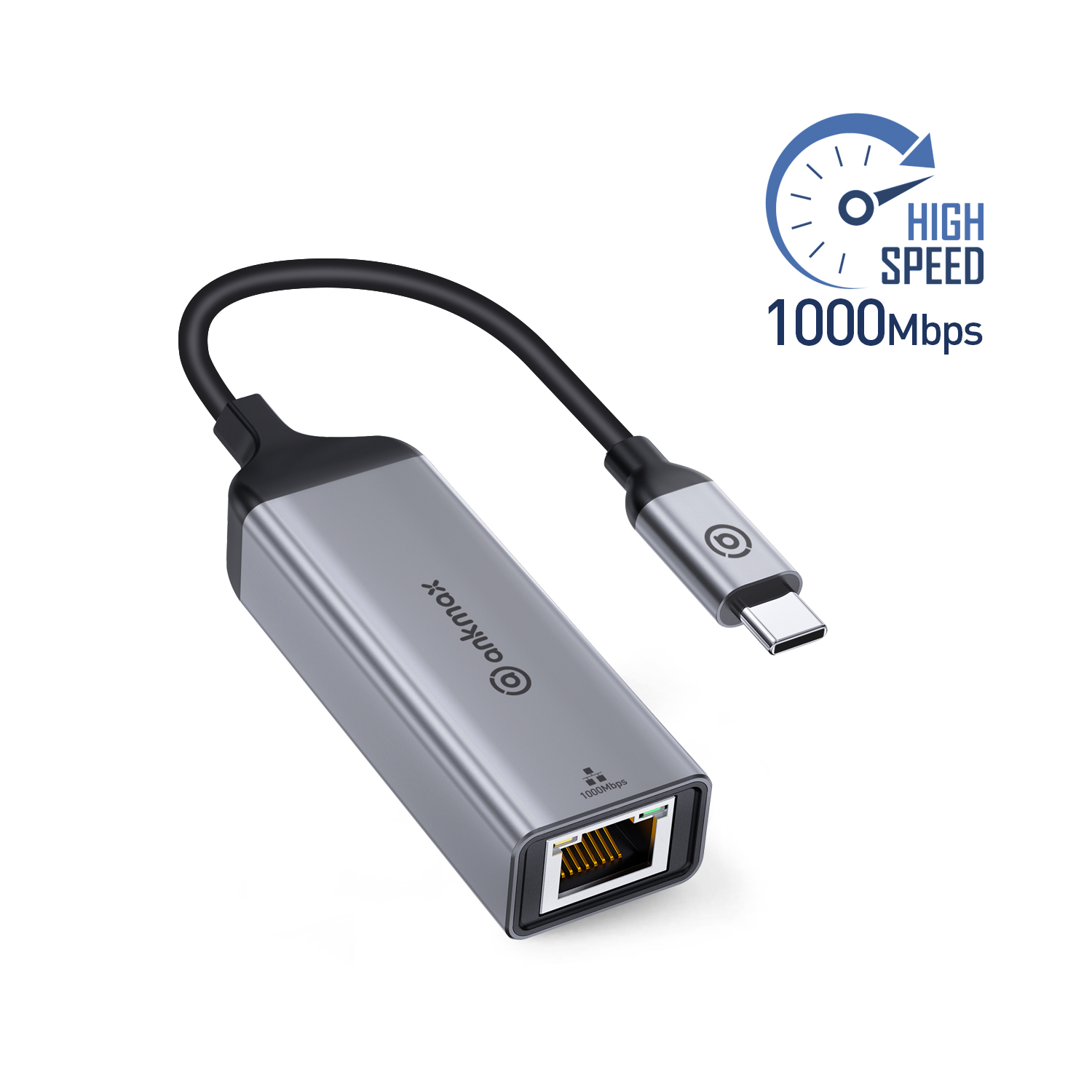 [Reliable Quality Assurance]
This product has a 12-month warranty and can be used with confidence. You can also log in to the product registration page on the ankmax official website if you wish, and you will be given an additional 12 months warranty. If you have any problems with the product, please email us at support@ankmax.com.